THESE ARE ALL THE RECORDINGS WE KNOW ABOUT !!
If you know of any unofficial album that we appear on, please let me know.
---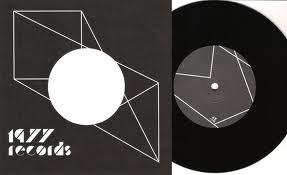 "Images of you" Ep with the version of "Images" that should have been SA4 in 1980 along with Bombed our school. Plus an additional song 'I go where you go.' 7" vinyl (1977 Records SO51) Japan 2008
---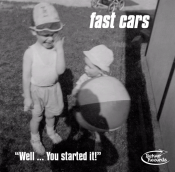 New album "Well ...you started it!" released on Detour Records DRCD50 Oct 2007
---

The England Song
This is our first CD only single released on 'New Recruit Records in the UK.
Tracks are "Baza" (My first my last my everything), a Barry White cover & "The England Song."
Released in July 2006.
---

Live at Deeply Vale - "Who loves Jimmy Anderton?"
Recorded live in 1979, with nothing added and nothing taken away !!
Released in May 2005 on Ozit Records UK.
---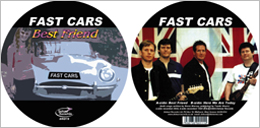 BEST FRIEND / HERE WE ARE TODAY (1980 version)
DETOUR RECORDS DR078, 7" vinyl single, (full colour picture disc) released May, 2004.
---

HERE WE ARE TODAY (2002 version) / WAY OF THE WORLD
1977 Records, 7" vinyl single, released, 2002.
---


TURN ON THE RADIO / MARCHING AS TO WAR (recorded live in Tokyo, 2001)
1977 Records Japan, 7" vinyl single released 2002
---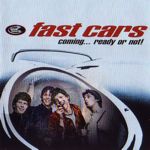 COMING .... READY OR NOT !!
(DETOUR DRLP034)
This was our album on Detour Records. It is more or less our live set from 1979. It includes the single "The Kids Just Wanna Dance" and the popular "mages of You" "Everyday I make another mistake", "Tameside Girls", etc.
RELEASED 1st AUGUST 2001
---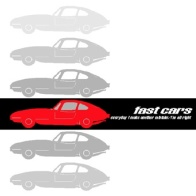 "EVERYDAY I MAKE ANOTHER MISTAKE"
" I'M ALL RIGHT"
(DETOUR DR075)
This was one of the most popular songs live in 1980, and would have been a single then if we had carried on !!
RELEASED MONDAY 25 JUNE 2001
SOLD OUT (1,000 copies)
---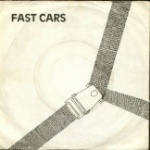 THE KIDS JUST WANNA DANCE / YOU'RE SO FUNNY
The 1979 Streets Ahead version is very rare now, an official re-release on 1977 RECORDS JAPAN (S011) SOLD OUT (500 Copies made) also re-released on Last Years Youth Records Germany in 2003.
---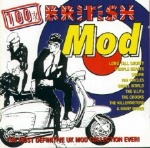 100% MOD
Compilation album, still available on Captain Mod Records, released in 1998
Features The Kids Just Wanna Dance.
---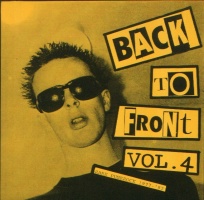 BACK TO FRONT 4
Compilation album released on Incognito Records in Germany in 1994, still for sale on some collectors sites.
Features The Kids Just Wanna Dance.
This album brought Fast Cars to the attention of a wider audience.
---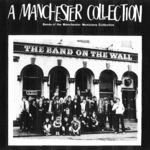 A MANCHESTER COLLECTION
Our first recordings were on this album, back in 1979, 2 songs "Why?" and "What can I do" On Object Records, still available on collectors sites, and occasionally on ebay.
---


KILLED BY DEATH #20
Still available somewhere..... don't ask me it's a bootleg !!
Features "What can I do?"
---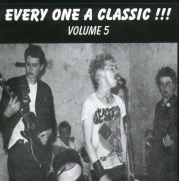 EVERY ONE A CLASSIC vol 5
Another bootleg featuring "The Kids Just Wanna Dance" available wherever they sell bootlegs ??!!
---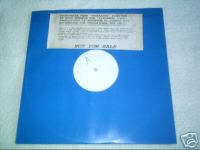 PUNKARAMA
This is a test pressing of film soundtrack and is a Promo. As far as I know the film NEVER existed, so this is probably a bootleg. It's a various artist L.P. including; The Adicts - Fast Cars (The Kids Just Wanna Dance) - Rudi - The Killjoys - The Saints - 999 - Stiff Little Fingers - The Revillos.
---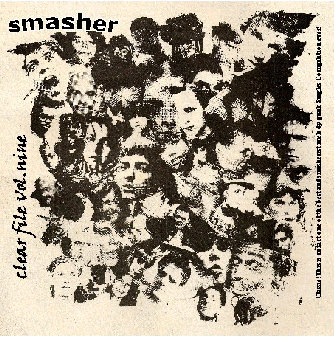 SMASHER
Bootleg from Japan
(Clear records Japan)