What's New from FAST CARS?
(29.05.13)

---
Fast Cars new CD ("Well ... you started it!!) was released by Detour Records on 8th October, 2007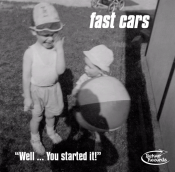 ---


FAST CARS ON TOUR
check the gig page for the latest info
---
Checkout our Myspace page our music has been played over 100,000 times so far!!
---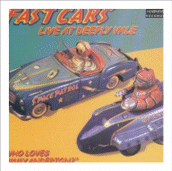 Our live set from Deeply Vale '79 is now out on CD from Ozit Records. To order a copy CLICK HERE features the first ever playing of "The kids just wanna dance" and some songs never heard before - unless you were there !!
---
---
Read about us but not heard our music?? well... WE HAVE NOW GOT A MUSIC PAGE WITH LOTS OF MP3's, hear samples of our music. It includes tracks from the album, the Japanese singles "HERE WE ARE TODAY" and "TURN ON THE RADIO" tracks from a live album ("Who loves Jimmy Anderton - Fast Cars live at Deeply Vale festival" Ozit Records cd 783). CLICK HERE!!
---
Ever wondered what the songs are about?? Click here to find out
---

CHECK OUT THE REVIEWS of our first album "Coming ... ready or not!" found another 1, now have 17 listed Click here to go now

---
Whats New ?

Check out my list at the side I'm changing it all the time