Here are some photos taken at the "Quiffs, Riffs & Tiffs" exhibition at Salford Museum & Art Gallery on Salford Music.
The Museum is located next to the Peel Building of Salford University on The Crescent (A6) Salford M5 4WU. See map below.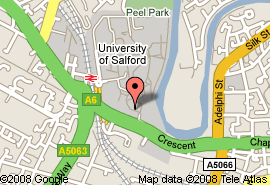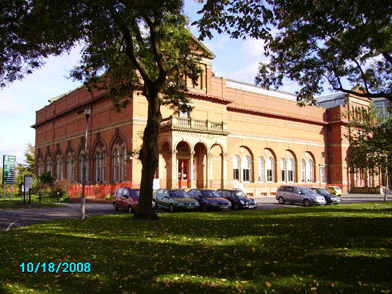 Salford Museum & Art Gallery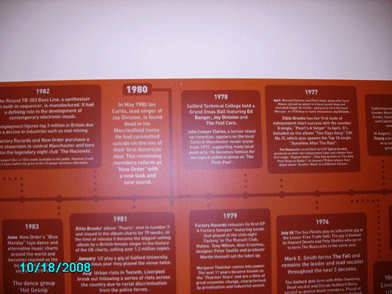 The 'Timeline.'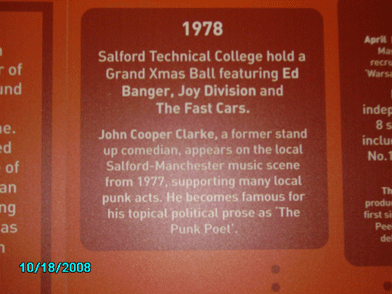 1978... the start for us.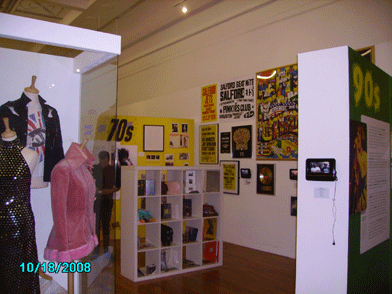 The 70's Section
We also appeared on the video footage (the small player can be seen on the wall). This video can now be seen on our You tube page.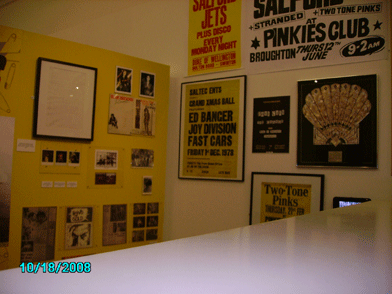 They've got our poster hanging on the wall !!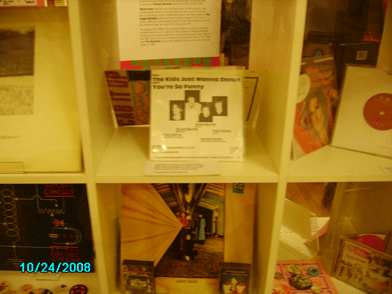 Japanese bootleg of 'The kids just wanna dance.'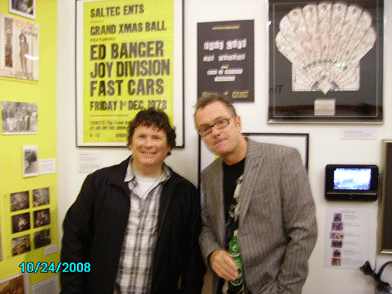 Stuart with legendary photographer Martin O'Neill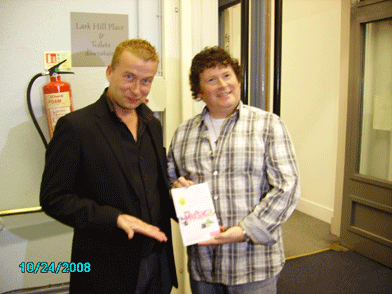 Stuart with David Nolan creator of 'The Salford Map.'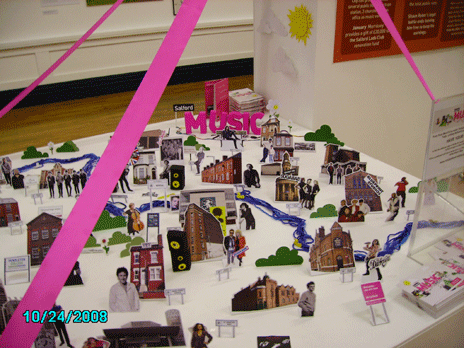 The Map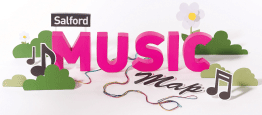 Click the logo to go to Salford City Council's official page.