Fast Cars are included and I've created a specific page on the entries.

for page.
Stewart Griffin has created another podcast this time Stuart and Steve are talking about the new mini album!


PART 6
Here's a review from the on-line magazine "Louder than War" about our new mini album and an interview with Stuart Murray

Recorded at a top London studio in September 1980, our next release is out now a 6 track vinyl E P on Detour Records.
Detour catalogue number 115.
Some more Limited Editions (coloured vinyl) from Vinyl Revival Manchester, released at the end of October 2020
Here's a video from the Pete Shelley Memorial gig, Fast Cars own tribute, What do I get?
---
Taken from a study on the Manchester Music scene of the late 1970's by Professor Nick Crossley, here are 2 diagrams showing the main players.
>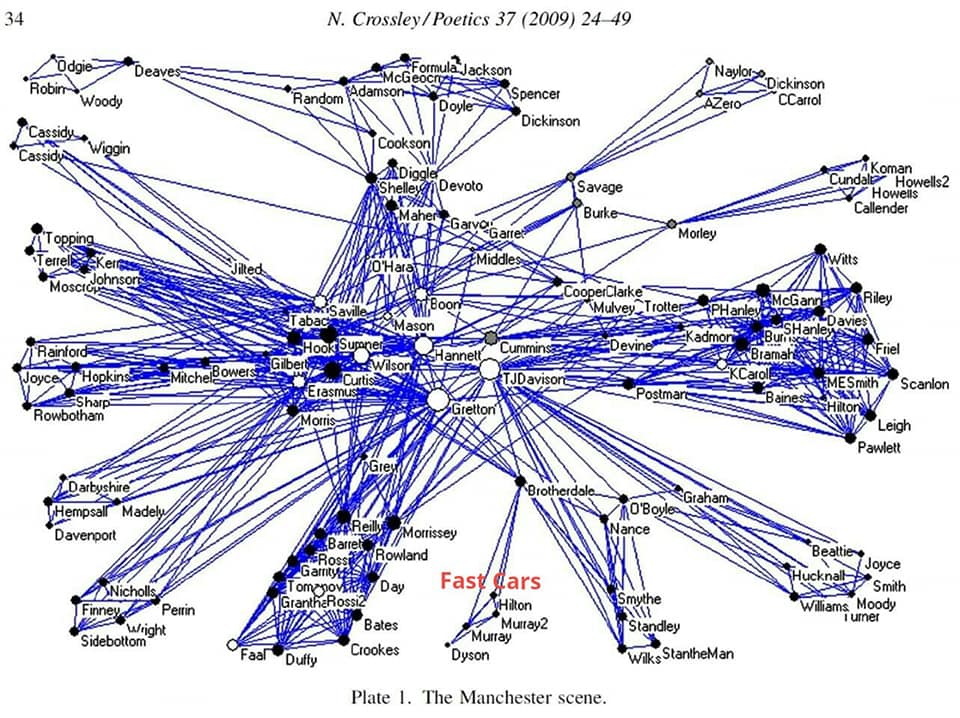 >
Check this out, a new page with photos of our appearance at the Pete Shelley Memorial in Leigh 15th Feb 2020 >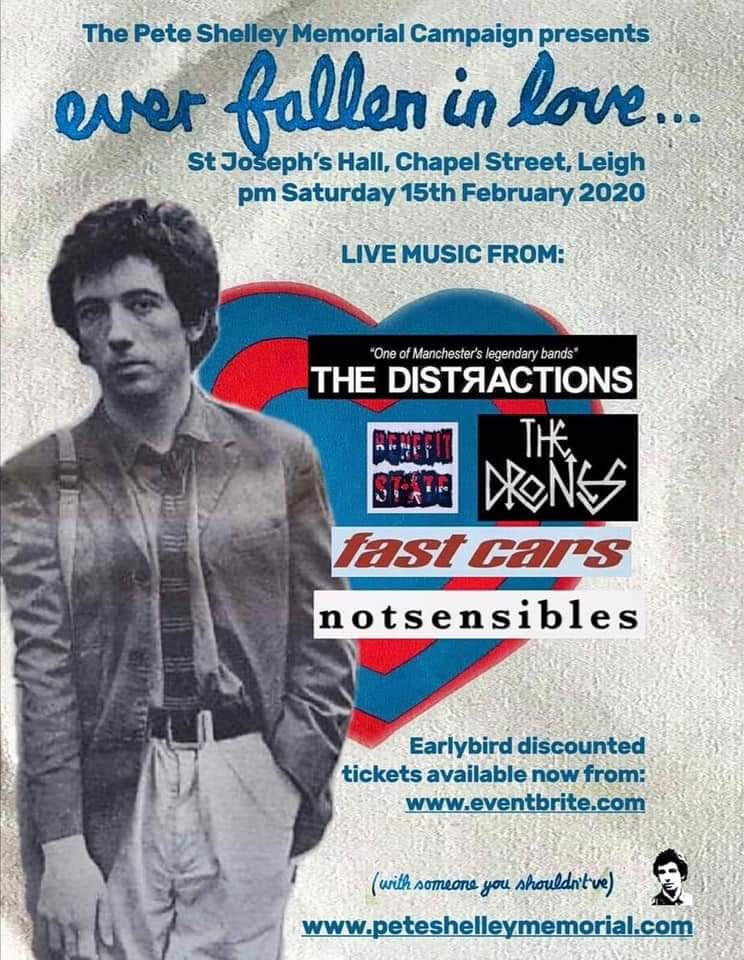 ---
Our good friend Stewart Griffin interviewed Stuart and Steven Murray to create a podcast on the history of Fast Cars.
It went so well he created 5 podcasts.

Here are links to them on radio7stewart on Mixcloud.

PART 5

PART 4

PART 3

PART 2

PART 1
---
Well what about this, after 39 years in the archives our demos for Polydor have been unearthed by Dizzy Holmes from Detour records.
The 2" master tape has 5 tracks on it (recorded 11th & 12th September 1980), watch this space for more info to come!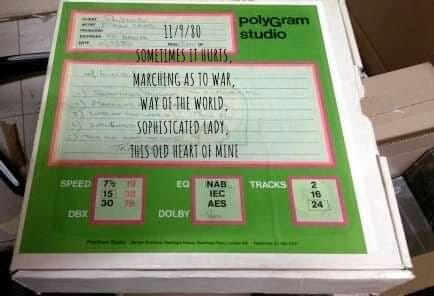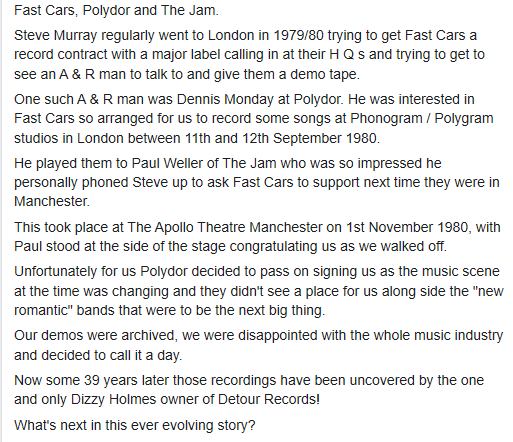 ---
Here is a video of us from 27th July 2019, playing at the Pump it up! Powerpop weekender in London

MORE HERE
---
Here is a nice souvenir of Manchester Music History. A limited edition print by The Sense of Doubt. We are on it, maybe small but not forgotten!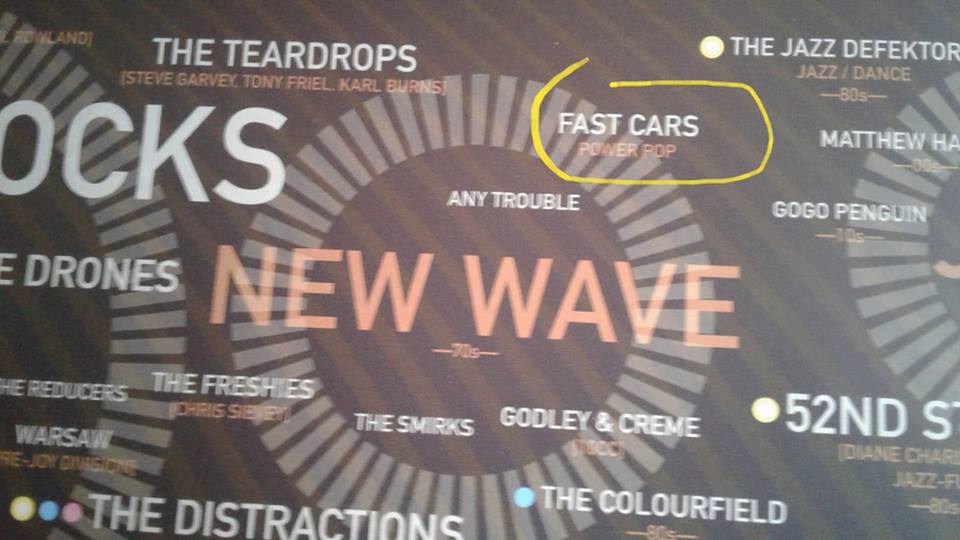 ---
Out on the 26th October 2018 another box set from Cherry Red Records, Harmony in my head. This features You're so Funny (B side of The Kids).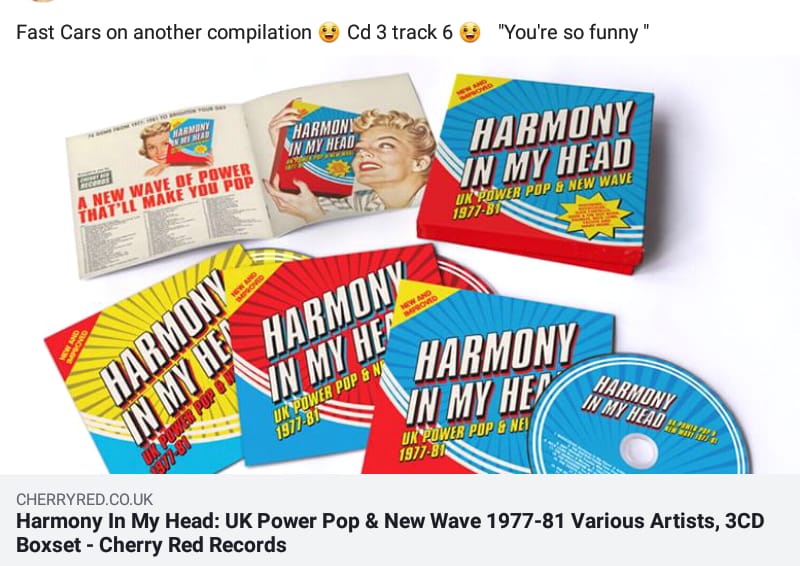 Couple of reviews already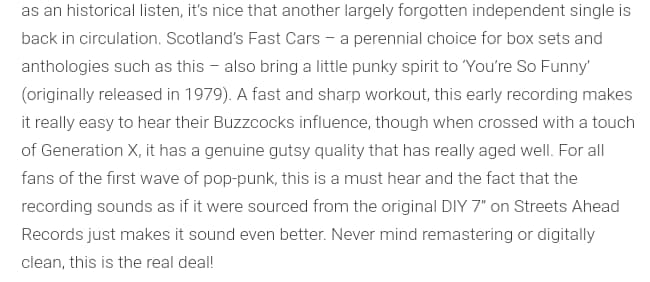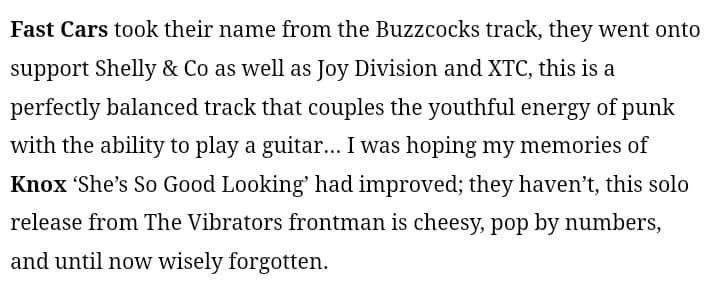 ---
New release is this comp on CD for a Salford Charity, it contains a live in Japan version of The kids just wanna dance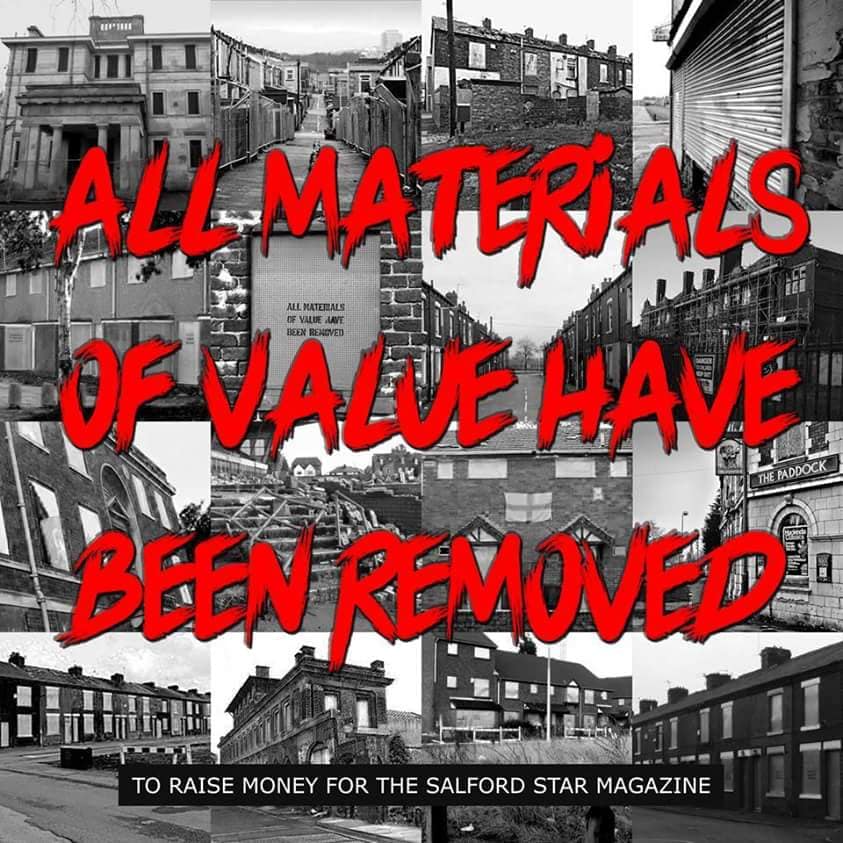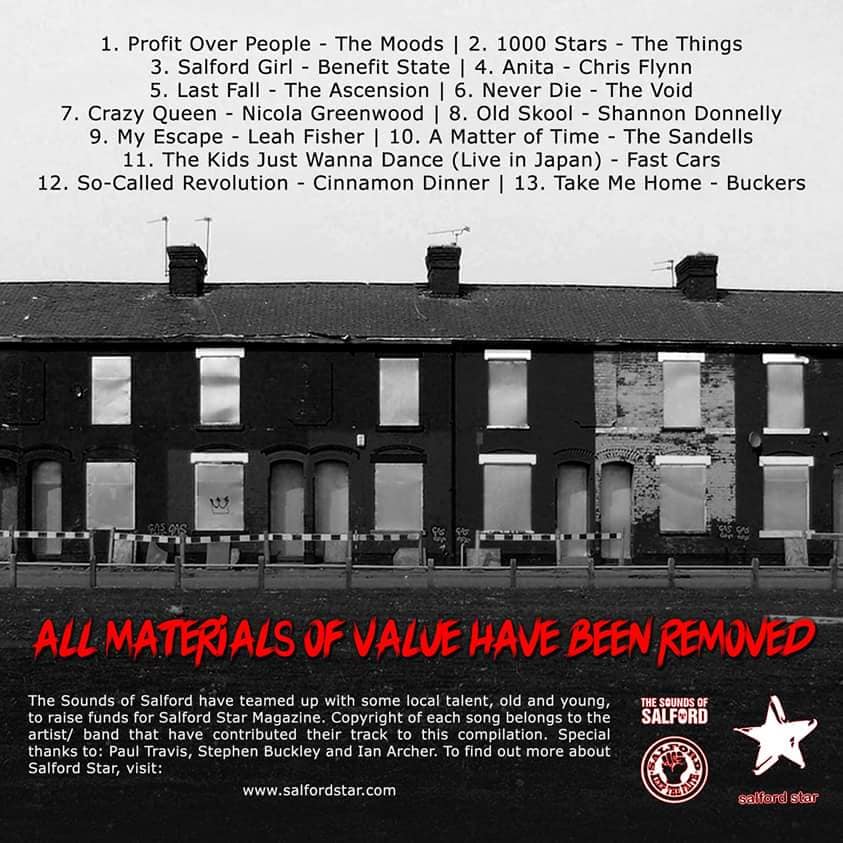 ---
Photographer David Hunter took some great shots at the G Fest, Here's a few samples. If you like you can buy them from David email here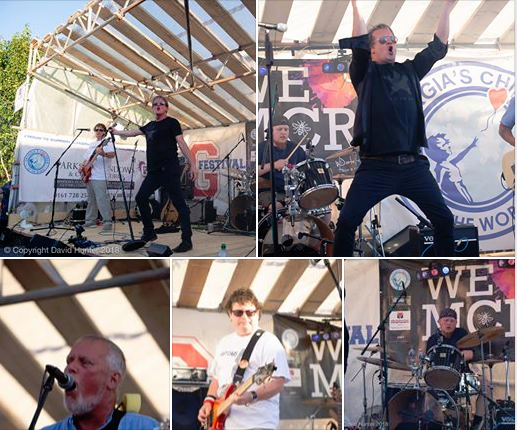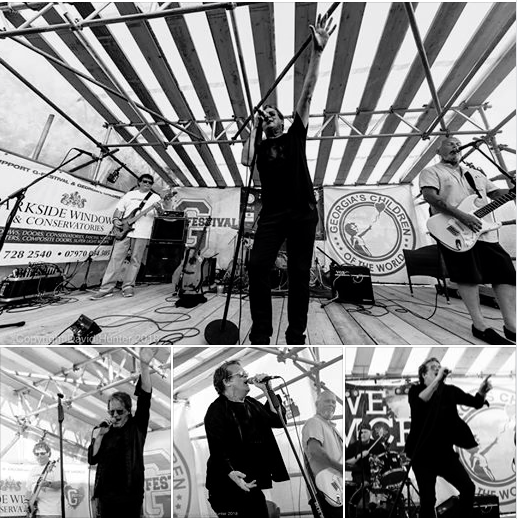 ---
First outing of 2018 we were at The Waterside in Monton, (full details below) to celebrate our 40th Anniversary!!
Here's a video of Everyday I make another mistake released as a single on Detour Records, 2001.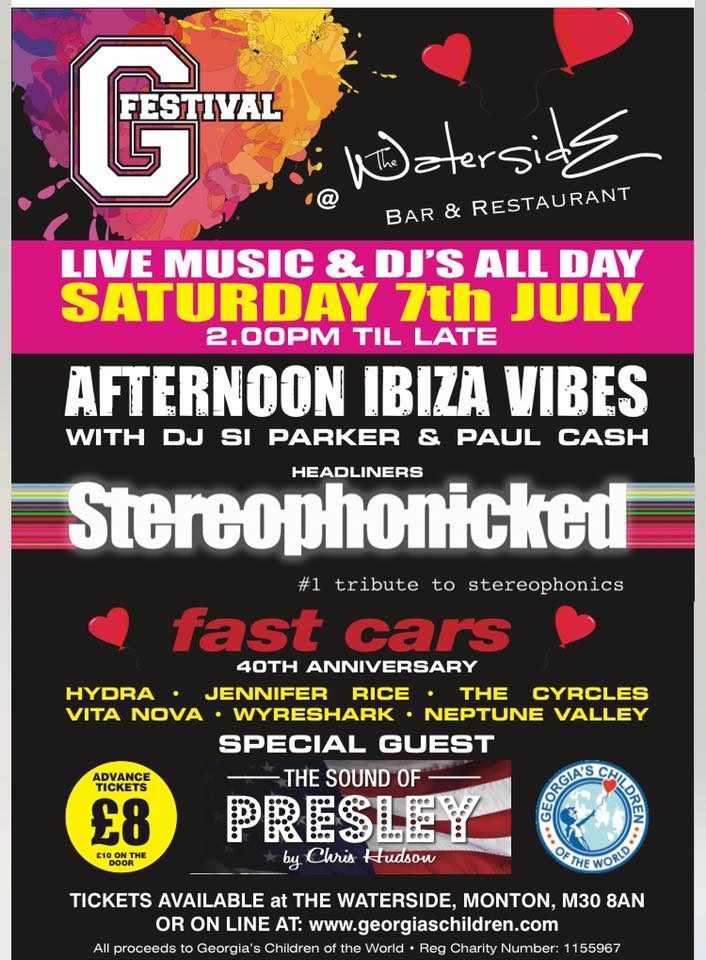 ---
Latest find are these Compilations (possibly Japanese) with The Kids on.
The method of pogo dancing vol 1, it has a white label, and the method of Mod dancing another white label, if you know more about these LPs, please get in touch.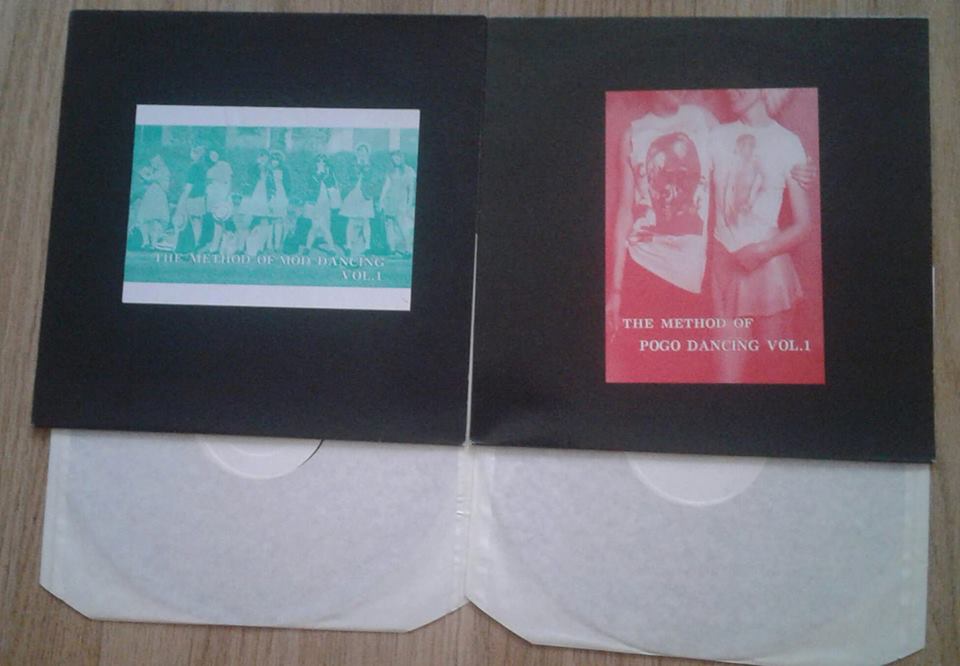 ---
Following the success of the boxset, Gary Crowley released a double album on record store day 21st April, 2018.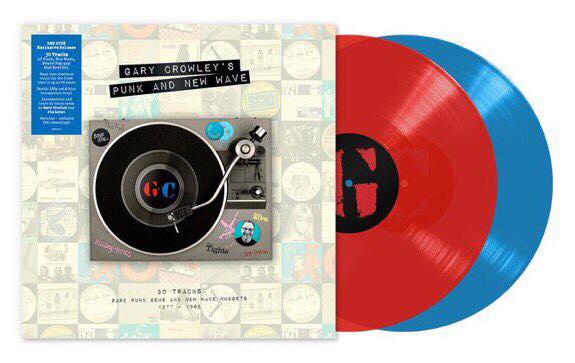 Fast Cars feature as track one on the second side of the first album, now down to 30 tracks from the original boxset of 77 (on CD).
We are proud to be involved!!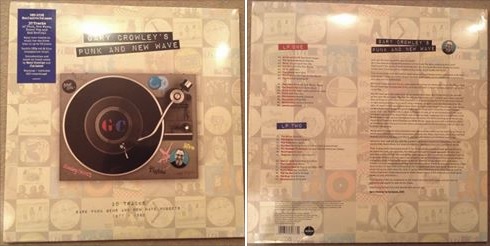 ---
For the very first time we have commisioned Tee Shirts and badges to sell, direct from us. (Previously T shirts have been sold by others not connected to the band).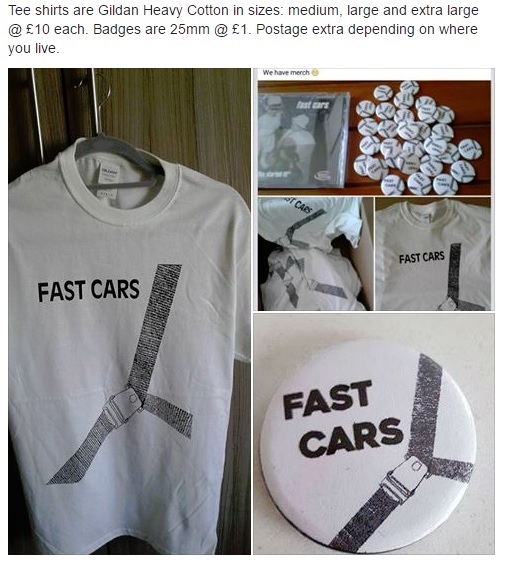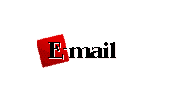 ---
The Duke of Wellington Reunion gig went well on 14th Oct, here is a video of "I won't be coming home" captured by Steve Foley.

... and from A Manchester Collection (our very first recording) Why?
---
Now done a podcast!!
Hear Stuart and Steve Murray on "The Sounds of Salford" interviewed by Simon Williams in down town Eccles 29th Sept 2017.!!
Talking about the early days, bands we supported and a few tracks from those bands, this is a great trip down memory lane for any Fast Cars fan.
I was entertained listening and I was there, it's over 1 hour long.
---
Stuart has now been interviewed on Salford City Radio, 30th August, 2017 and here it is
---
Stuart Murray, Fast Cars Bass Player, was recently interviewed by Ray Bowles for North Manchester Radio.
Here is the full interview.
---
We've made another compilation !!! This time DJ Gary Crowley has selected Fast Cars to appear on his latest boxset. We are Track 1 CD 2. Released on 15th September 2017.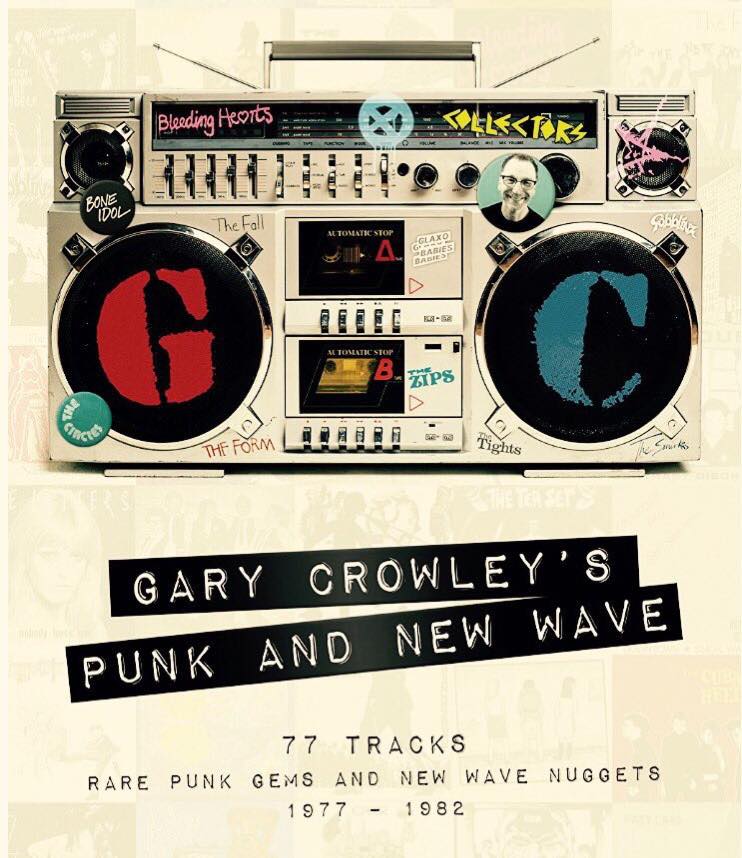 ---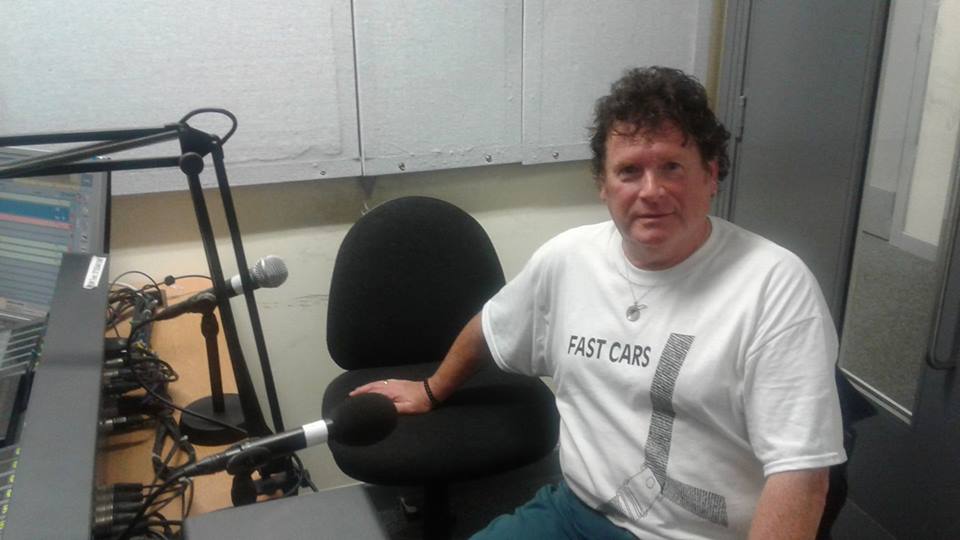 Stuart from Fast Cars appeared on local radio North Manchester FM on 31st July 2017 talking all things Fast Cars !!
---
The kids just wanna dance, official re-issue on Breakout Records, Italy, was released on 19th June 2017.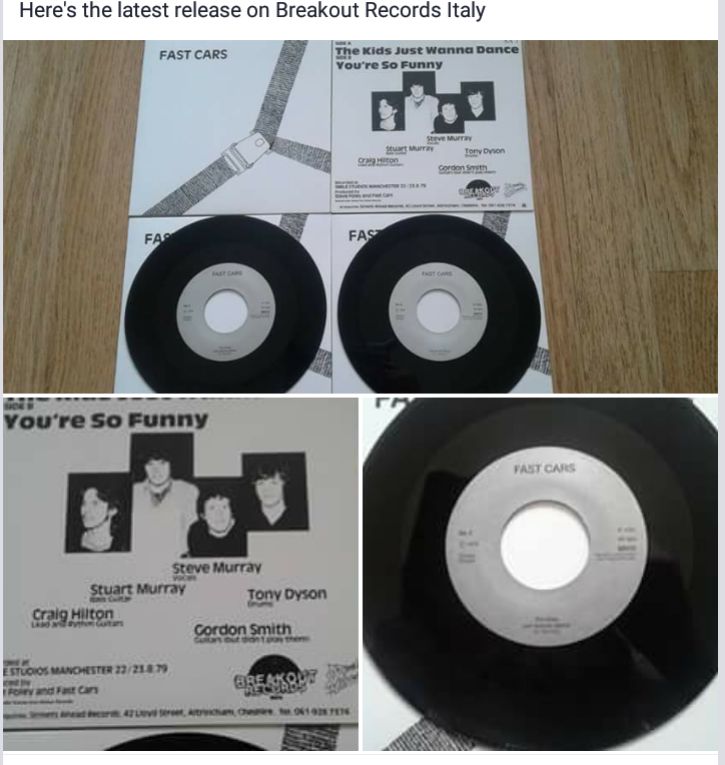 Check out Breakout Records on Facebook.
---
Here's a new album that WAS released on 'Record shop day' 22nd April 2017 and features 'Images of you.'
This song should have been a single a few times (Rabid, TJM) but it never happened, it was pressed as a white label (SA4) for Streets Ahead in 1980 but never released. (The Rabid version was recorded by Martin Hannett at Strawberry Studios in Stockport).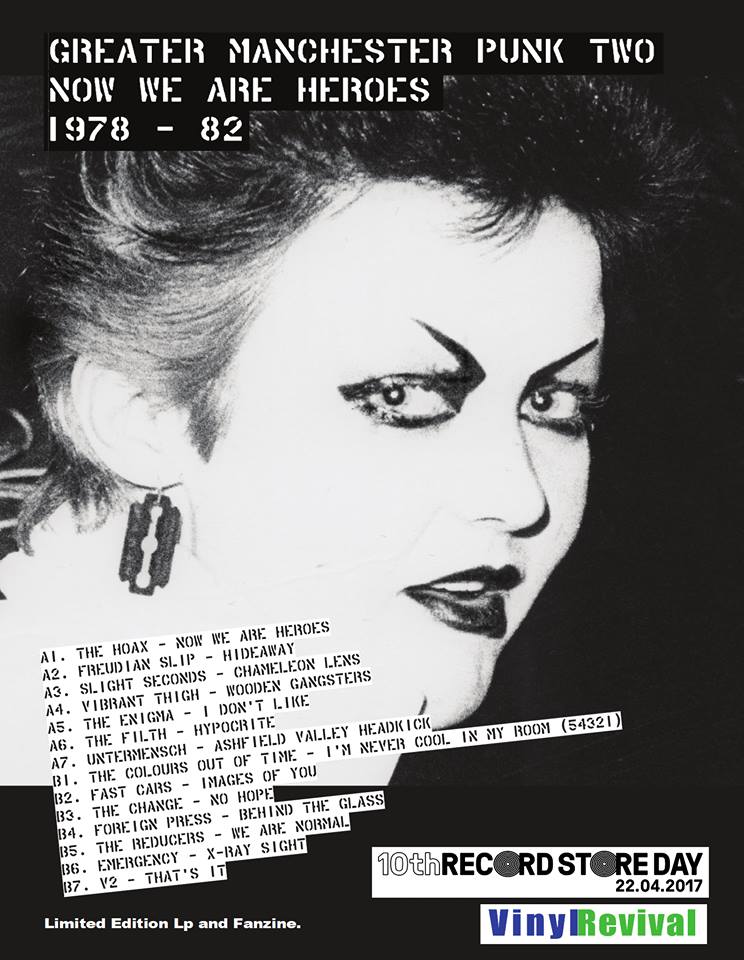 ---
Playlist for the John Peel Show 7th Nov. 1979 has now appeared on the internet

Here is a video of John Peel mentioning Fast Cars !
---
Cherry Red Records are working on another box set, this time a mammoth six-CD compilation which hopes to document the evolution of independent music in the Manchester area from the punk era through to the early 1990s.
The kids just wanna dance is on the proposed track list.

The work has finished, we made the box, CD 2 2nd track, released on 28th July 2017!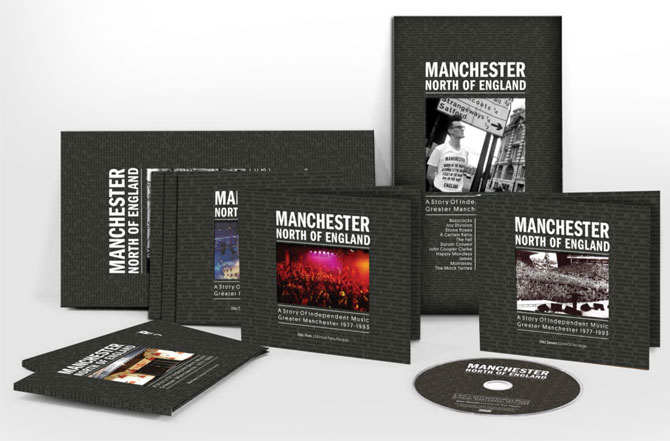 ---
Having played one of the original Deeply Vale Festivals back in 1979, we were invited to play the 40th Anniversary!

It was held at Heywood Civic Hall on 18th September 2016, 40 years after the first in 1976.


For some more photos.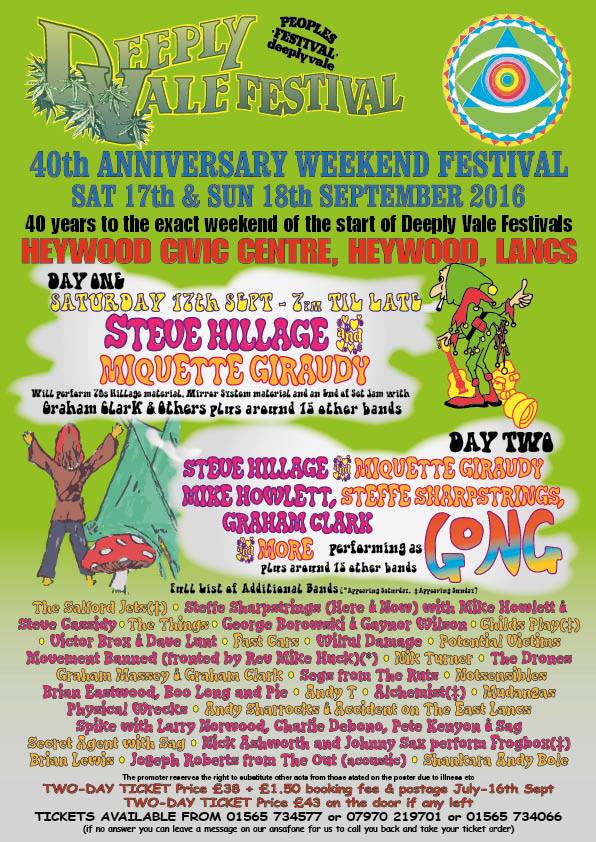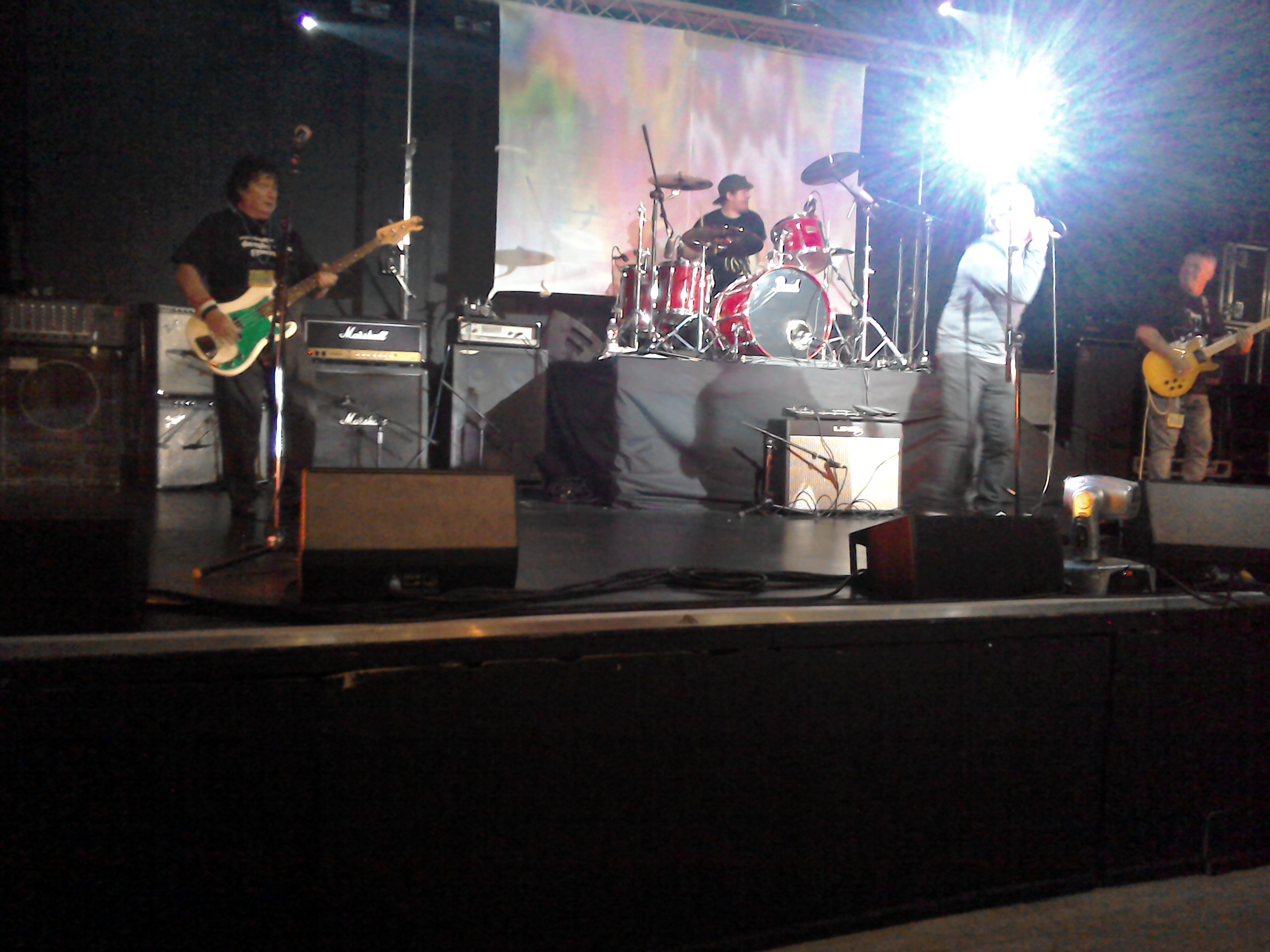 The event was filmed and is now available on DVD, our full set is on it. (see poster below for all details)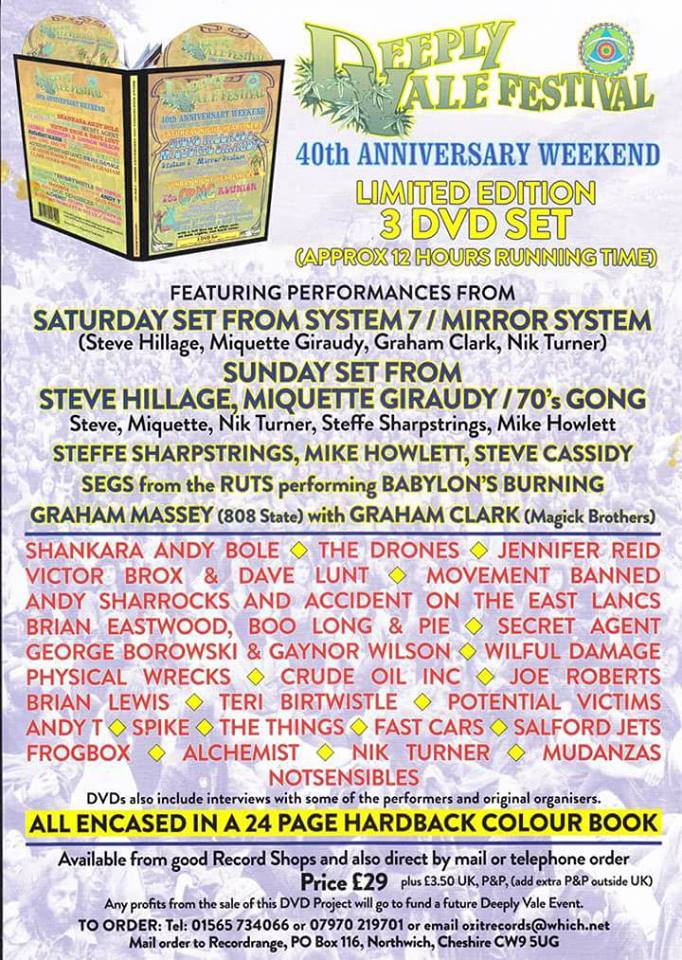 ---
We played on 2nd July 2016 at The Waterside, Monton, Eccles, Manchester, M30 8AN
a set of David Bowie songs at the G Festival, which is run by Steve Murray of Fast Cars
---
Here's a new release on Vinyl and CD.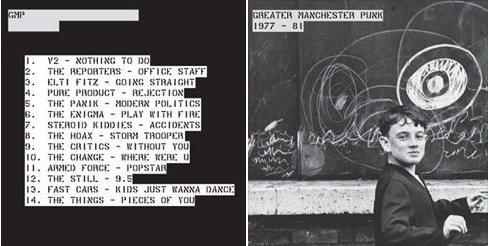 It features several bands we played with; V2 (Manchester Poly), The Change (Wishing Well, Jenks Blackpool, Buthchers Arms, Lancastrian Hall both Swinton), The Hoax (Mayflower Club), Elti Fitz (Deeply Vale). V2 and Panik both had Steve Brotherdale on drums.Due to be released on 28th August.
---
Back in 1979 Fast Cars played at St Ambrose Barlow School in Swinton, Manchester. In the audience were 2 brothers who went on to form their own band having watched us! Those brothers are Shaun and Paul Ryder and the band Happy Mondays. Here is Shaun telling Steve that he was his Hero back then!!
---
Here is a track from our 2006 EP released in Italy. This song was written and recorded in 1979 but had not been released previously.
---
This video has been for sale on ebay recently. One of the bands included is Fast Cars. (Tracks 16 and 17.)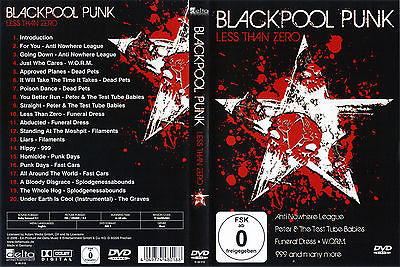 Here are our videos:
Here we are today
You're so funny
Both songs were recorded at Holidays in the sun 2002. Here are some more photos.
---
Craig has found a few photos taken at Portland Bars, Manchester on 3rd Sept 1980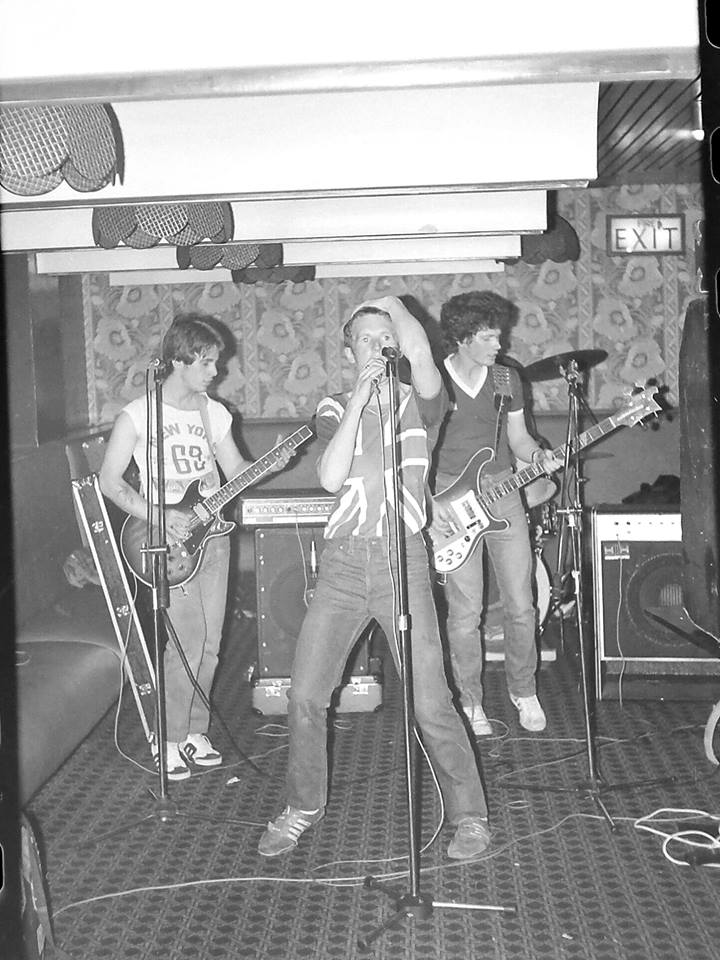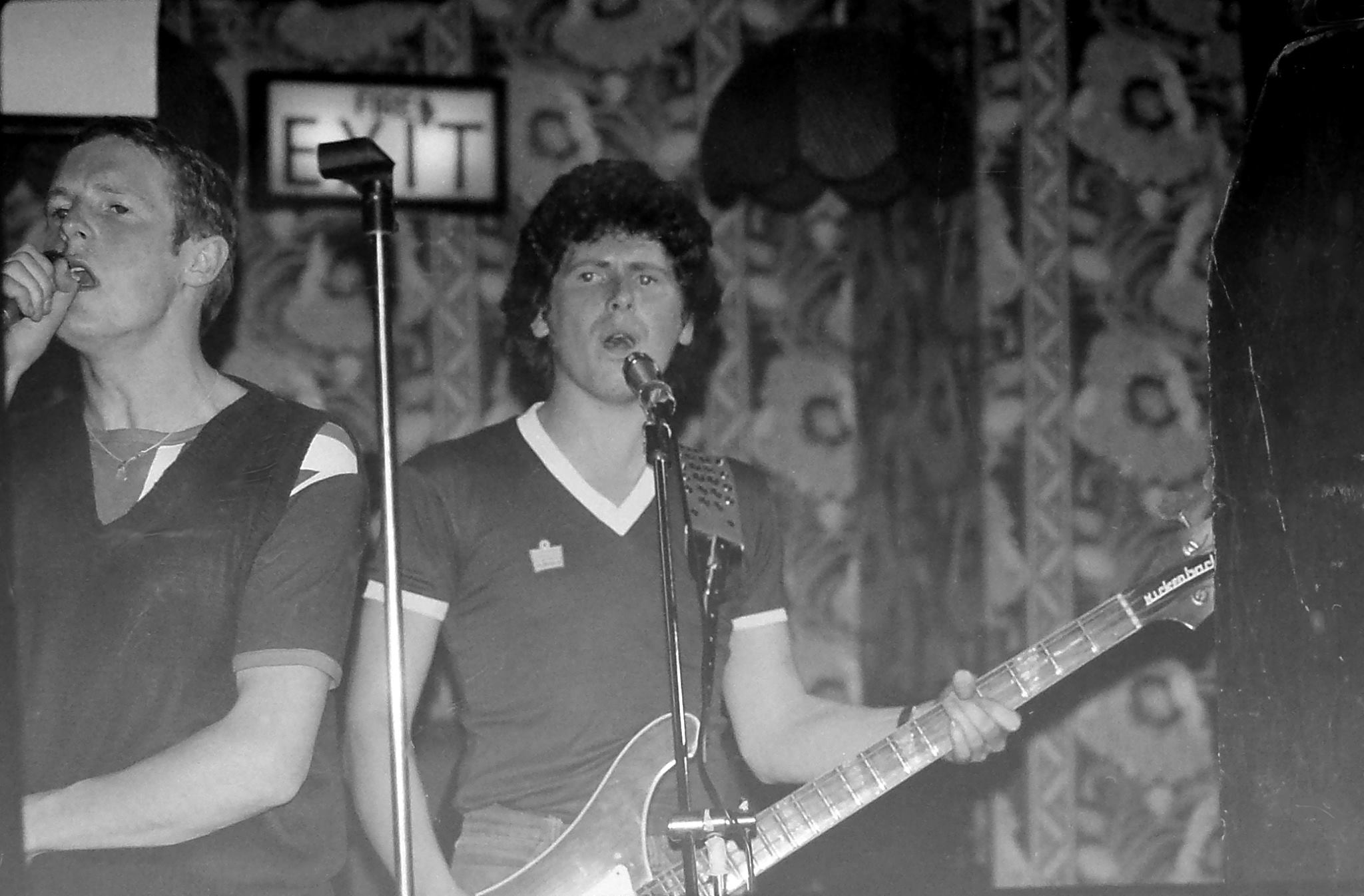 ---
Been delving in our archive and came up with this!
---
Just added a page with photos from our Sound Control gig as Special Guests of Emily's Army (now SWMRS), HERE
---
Here's a video from Sound Control, features Max Becker of Emily's Army (now SWMRS) on Guest Vocals and Rick Hilton (Craig's son on Drums)
---
Fast Cars have been invited as Special Guests to play with Emily's Army at Sound Control in Manchester 25TH JULY on stage at 7pm
---
Emily's Army have released their new album "Lost at 17" which features "Kids just wanna dance" Sounds good to us check it out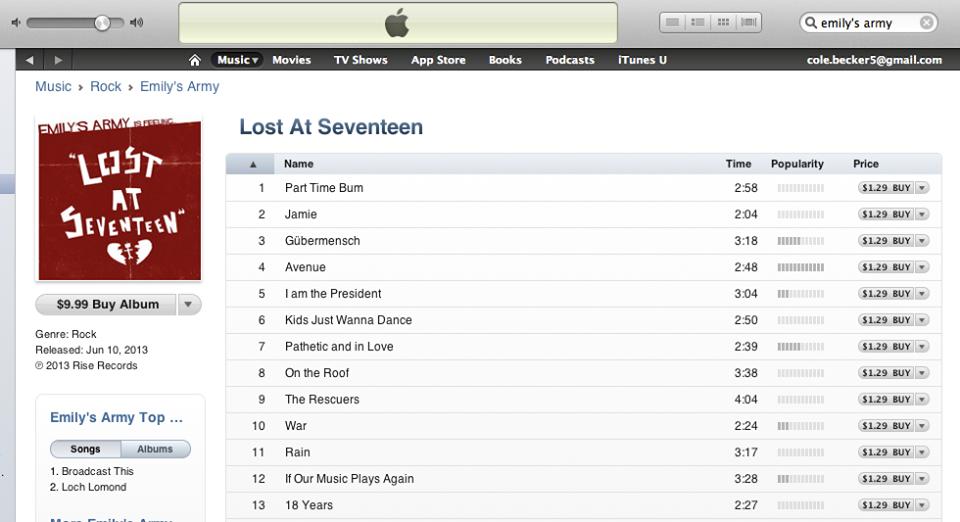 ---
An interview with Steven and Stuart Murray
---
---
---
Live in Berlin November 2012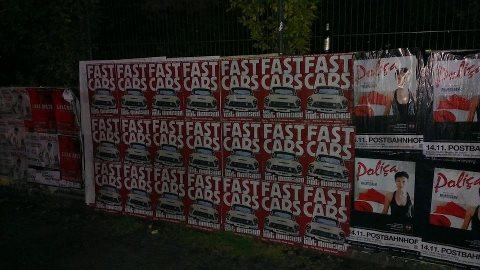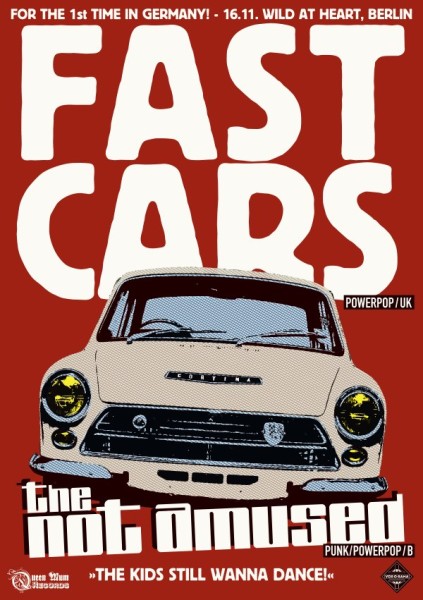 ---
Made another video. I have used photos from some of our Gigs at The Butcher's Arms, Pendlebury, 1978 - 79 and a song I co-wrote during that time with with Haydn Jones, "Tameside Girls" - A true story, one was from Haughton Green and the other from Newton nr. Hyde. We of course were from Pendlebury.
---
Here's a video from our gig at the Salford Knights Scooter Club 30th Anniversary do on 27.07.12
Here is a Review of the night
---
We now Tweet!!! follow us @FastCarsBand.
---
Here's a video from the G Festival 2012
So James Dean.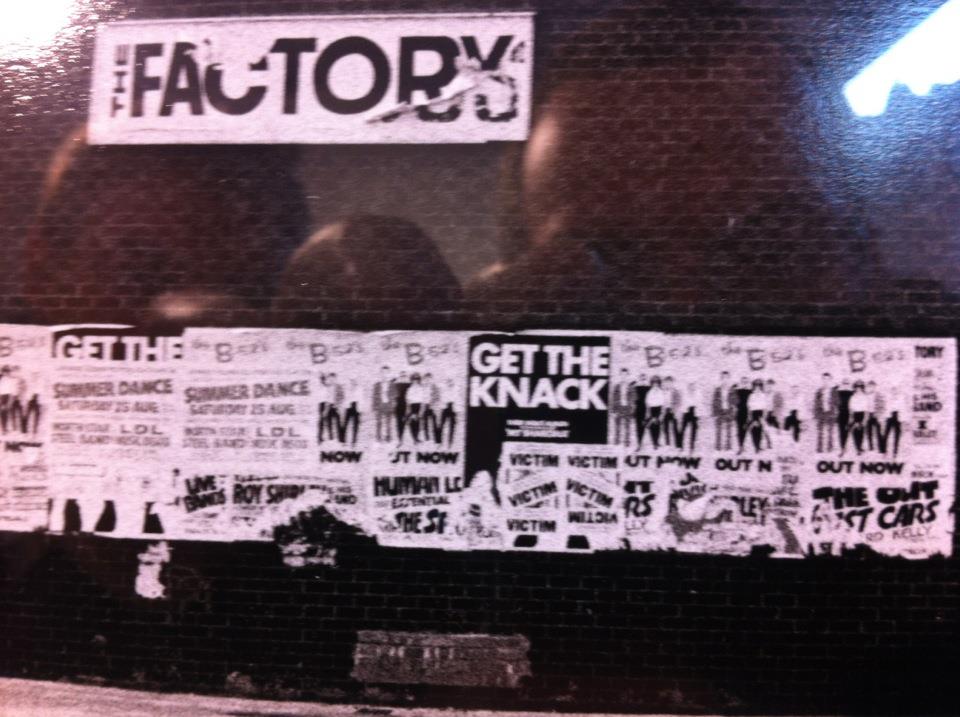 Photo taken at The Kevin Cummins Exhibition in Manchester (Jan 2012) it also features in his latest book, The Factory 1979. Poster on bottom right is for our gig there in June 1979, which was also mentioned on our Granada TV appearance.
---
Whilst searching the net to see if any new items on Fast Cars had been posted I came across a young American band named "Emily's Army" doing a cover of "The kids just wanna dance" on You Tube. Intrigued I dug further only to find out the drummer is Joey Armstrong son of Billie Joe (Green Day) and that Billie Joe himself played along on 'The Kids' at a recent gig. Not bad eh?! Keeps me going anyway (Stuart). UPDATE: The Kids is on their latest album produced by Billie Joe and was released in June 2013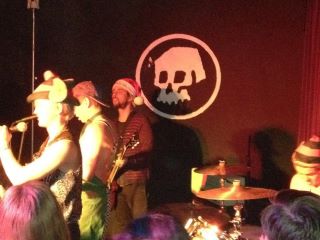 This is the full show filmed at The Wurlitzer Ballroom Madrid on 15th October 2010
This is the full show filmed at The Red Cloth Club Tokyo March 2008
---
Steve spent a weekend in Berlin in 2011 and stepped on stage with local band 'The Not Amused' for an impromptu version
of The kids just wanna dance!!
Steve is "Kidnapped" in Berlin, Germany.
---
We are now on FACEBOOK Come and join us find out what we are upto!!
---

We no longer have a video page all our videos are on "youtube" check it out

---
I don't believe it!!!!

More of our music have become 'Collectors Items' recently HERE are some examples from ebay etc.
---
Check out these videos of the gig.
---
Mark Cooper took some photos of us supporting The Revillos / The Rezillos at "Rafters" in Manchester on 25th Sept 1980 - here's one
...and Here's a new page (Cheers Mark)
---
Here's a bit of triva sent to us by Chris Connelly who is currently writing a book on Cargo Studio: An interesting fact not on your website is that when The Chameleons button-holed John Peel outside Radio 1 to get a session, the demo they gave him was on a Fast Cars cassette that Dave Fielding had taped over. Initially Peel thought that the music was Fast Cars.

Any 'Fast Cars' triva is always welcome - Thanks!!
---
Check out These photos from our gig at Moses Gate in 2009
---
MEMORIES!!
Here's a great find, Karen (who was a member of Bowdon Vale Youth Club) sent us a scan of her ticket from the gig we played on 7th March 1979!!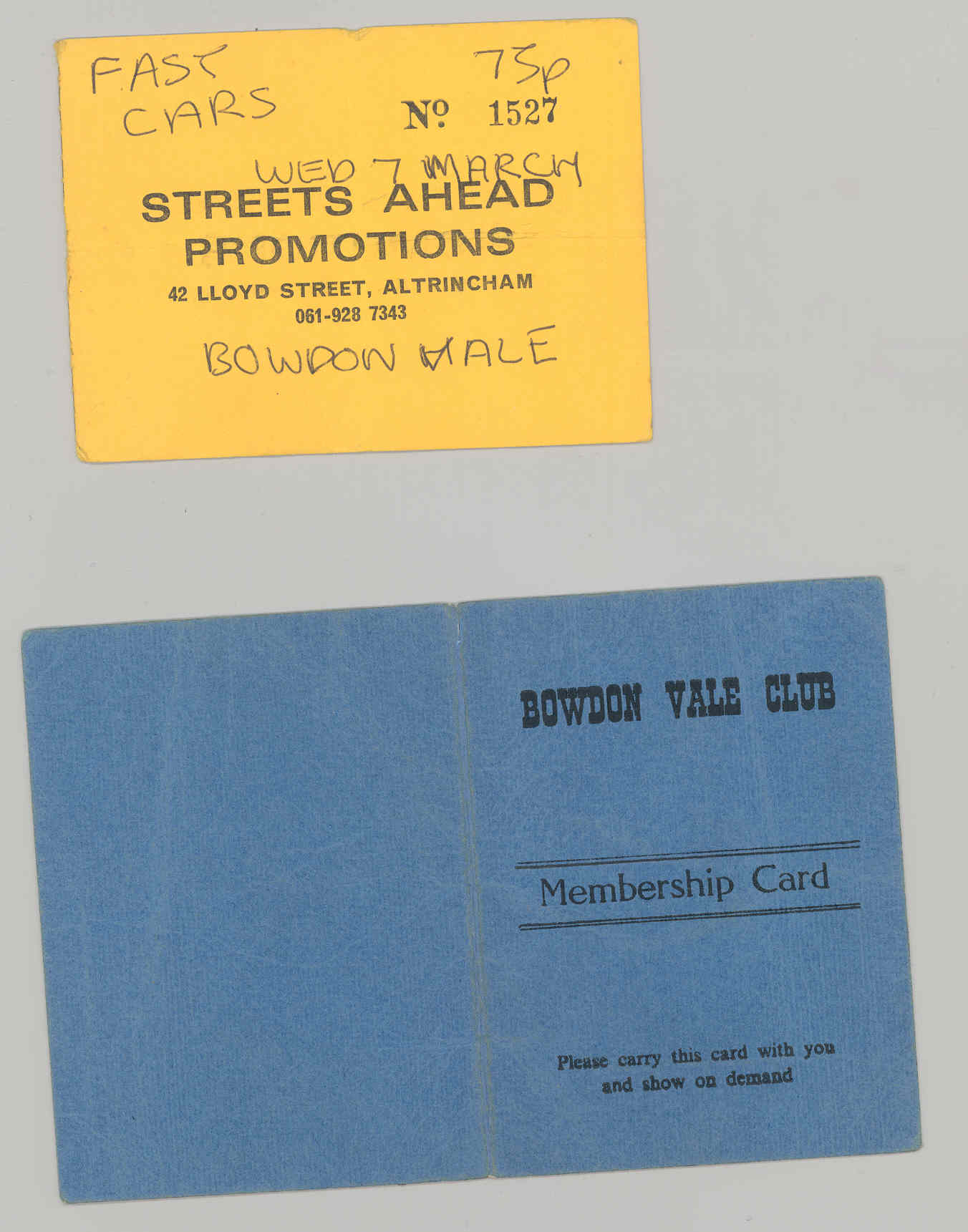 ---
Hey Fast Cars!
I just came across your website while searching the net for material on my brother's band (Notsensibles) and seeing your videos and hearing your tracks brought memories flooding back of concerts that I used to stage at a dodgy working men's club in Burnley called The Clarion Club.
I was still at school in Burnley when my mate Gilly and I decided to start promoting our own concerts and we found the Clarion Club and its brilliant stage in a quiet back street in one of the rougher areas of (a rough) town. We hired it and became mini Harvey Goldsmiths for a brief time.
One of the first concerts we staged was Fast Cars and it was a sell-out (£1 a ticket) and the band were great. It was good, energetic, powerful pop-punk which (if you remember it) went down a storm with a fairly hard core punk audience. I remember that night well and it launched the Clarion Club as a brief but spectacular venue in a town starved of live music.
Notsensibles played there a few times and The Reducers I remember. Gilly and I made some decent profit from the gigs and ploughed it all back into booking bigger bands and I remember inviting Fast Cars back for a return because you had been so popular. We also had The Piranhas and Joy Division booked to play at the Clarion (I still have the tickets which were printed) but unfortunately two bands from Manchester and their entourages (The Hamsters and Armed Force) clashed with locals one night resulting in a full-scale riot and the 'committee' at the club decided enough was enough and closed down the punk concerts (even though they were making more money than they had ever done in the bar. I lost a £135 deposit to Joy Division's management (50% downpayment on a fee of £270!).
I never did get to see you again but it's great to hear that you're still going strong - so are Notsensibles! Maybe you could team up with them and play again at The Clarion?
Happy days and thanks for bringing back memories ....oh and also for letting me know that my mint copy of The Kids Just Wanna Dance might be worth a few bob.
Best wishes
Peter Rawlinson Ashford, Kent.
---
Our 2 Detour albums are available for download on iTunes, Coming Ready or Not

Well, you started it so you have no excuse for not owning some Fast Cars music!!
---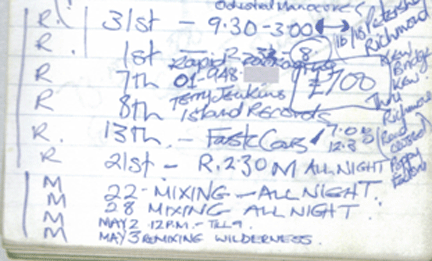 This is an extract from the book Rob Gretton '1 Top Class Manager' It is an entry in relation to Joy Division's time in Strawberry Studios recording 'Unknown Pleasures' and shows some of the time (13th) we used to make demos for Rabid Records. Permission given by Manchester District Music Archive to use this. Thanks Mat !

for more books we get a mention in!
---

to see some photos from the 'Quiffs, Riffs And Tiffs' exhibition at Salford Museum.
Never thought we'd end up in a museum !!! The Exhibition was in October 2009, we also featured in 'THE SALFORD MUSIC MAP.'
---

for reviews of our gigs since 2001 !!
---


Our "Live at Deeply Vale" album cover was designed by 'Steve Hardstaff' and features in his new book
Steve has created work for Led Zeppelin, Fleetwood Mac and Liverpool favourites Deaf School, The Icicle Works, Half Man Half Biscuit, Dead or Alive, China Crisis and others, his creative processes have positioned him as one of the great innovators of the graphic arts and a leading figure in music industry design. Hardstaff's artwork, often signed under his nom-de-guerre 'Jacuzzi,' has been used by every record label to have graced Liverpool in the last 40 years: posters for 'The Magical Mystery Tour', artist in residence at the legendary Eric's club, commissions from contemporary labels. Hardstaff established in Liverpool the first music-industry-focused design studio outside London and decades later his work continues to attract local, national and international interest.
---

FOR JAPAN TOUR VIDEOS
IF CARSBERG DID GIGS ??!!
---


for more of us on You Tube
---
Check this out The kids just wanna dance by Japanese band Water Closet. Love the energy and girl vocals !!!

Check out The Smart Kidz cover of 'Everyday I make another mistake'. The band are from Milan in Italy!!

Then there's this version of The kids just wanna dance by Manda and the Marbles.
---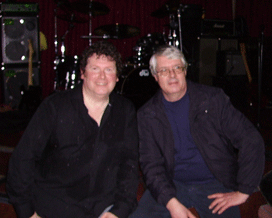 Stuart with Tim Llewellyn Fast Cars Manager 1978-80, also designer of the famous seat belt cover on 'The kids just wanna dance!"
If you look close at the seat belt 'TIM' can be seen several times!!
---

for the LATEST reviews on our new cd: FAST CARS - 'WELL.YOU STARTED IT!'
---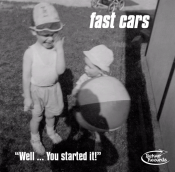 Our new album, "WELL ... YOU STARTED IT!" was released on 8th October 2007 by Detour Records

Well ... you started it! ... well we might have done, but these four musicians from Swinton, Manchester have come up with the goods again! Originally formed back in 1978 these kids saw what was happening around them with the likes of The Buzzcocks, Slaughter and the dogs, The Drones, Joy Division and wanted some of it!
Then releasing their highly acclaimed anthem "The kids just wanna dance" back in 1979 they have gone from strength to strength. They are more popular now then they ever were, just take a look on the internet and at the ever popular myspace pages. They can be heard and seen on the majority of these pages from the USA & Canada, Japan, and throughout Europe. Kids that weren't even born cite them as an influence!
This new album features classic tracks from the 70's that were lost in time and now re-recorded but with the same old passion alongside new tracks that will become anthems in their own rights!
After the success of their first album "Coming ... ready or not!", you know what you are in for !!!!!
Detour Records
---
>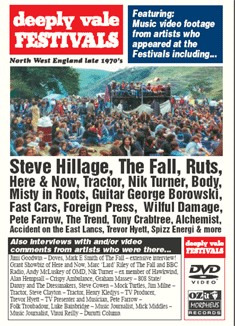 The Deeply Vale festivals DVD is out now and features footage of us from 1979 and a modern day interview with Steve & Stuart Murray (2004).
To buy your copy contact:
Ozit Morpheus Records
PO Box 116
Northwich
Cheshire CW9 5UG
---


Want to be our friend? We already have OVER 2,200

Our music has been played over 100,000 times on myspace, check it out -
Here's a great message from our myspace page from Paul Ryder, Happy Mondays:

"If ide have been at my house in Worsley at the time i wud have gone to the gig. Last time i saw you guys play was at my school disco.. ambrose barlow.. swinton.. I was 14yrs old..1979. You inspired me to be in a band..Grt to hear you again.."
Paul Ryder..Happy Mondays..

...Not bad eh??!!
---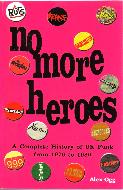 At last we have been featured in a book, No More Heroes: A Complete History Of UK Punk From 1976 To 1980 by Alex Ogg.
Alex Ogg is a London-based author, he is the former editor of Spiral Scratch magazine and has written dozens of liner notes for punk bands including the Sex Pistols, Buzzcocks, Undertones, Penetration, Adverts, Skids, Ruts, Sham 69 and many others.
---
Another find!!. Paul Wainwright has been trawling through his vast amount of memoribilia and found this poster from 1978, when we supported XTC at Rafters Club, Manchester.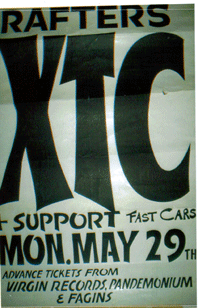 Paul was in the audience that night
---
"The Kids Just Wanna Dance" our original single on Streets Ahead Records 1979, is now in the top 20 most collectable punk records in the UK !!!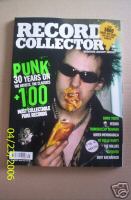 We feature at 19 in the May 2006 edition of "Record Collector."
Did you know there are 5 different versions of "The Kids just wanna dance" ??


for more on that !!
---


To buy our album COMING ... READY OR NOT !!
- read the 5 STAR review.


to read the sleeve notes written by Marc (lard) Riley from the BBC, ex The Fall etc.

to buy in JAPAN - read three 5 STAR reviews !!

to buy in USA - read two 5 STAR reviews !
---
Fast Cars live at Deeply Vale 1979

Who Loves Jimmy Anderton?, a barb at the controversial Mancunian Chief of Police, is the best song the Buzzcocks never wrote, but it's The Kids Just Wanna Dance, a number the group debuted here and later recorded as a single, that best encapsulates their style. Fast and furious, wildly anthemic, and lashed with flashing and flaming lead guitar, the band slammed pop-punk into street punk with mighty abandon. With their tough sound, blazing delivery, and madly melodic music, the Fast Cars were cruising straight into the modern age, creating a sound more in keeping with modern hardcore than second-wave punk rock. So here they are, revved up and ready to go -- the Fast Cars in all their original glory.
~ Jo-Ann Greene, All Music Guide


TO ORDER
Hear "Who loves Jimmy Anderton" for the first time in 25 years, also "Tears are over" and "Teenage 'art" two more un-released songs written in 1978 !!!


for short mp3's from the album

for album reviews from the UK, USA, and Germany

For more of us at Deeply Vale 1979
---

JAPANESE INTERVIEW OF FAST CARS

to see a Japanese fan's page about us !!!

for another Japanese fan's page
---

Some fanzine reviews
---



for some more old photos have turned up, this time live at Feltham Air Park in Middx 1979,

FOR ANOTHER DISCOVERY !!
Photographer Martin O'Neill took photos of Fast Cars at Bowdon Vale Youth Club on 7th March 1979.

FOR PHOTOS FROM GIGS 1990 - 2006


for some photos from our Rome gig "The road to ruins festival, Nov 2006
---

FAST CARS ON THE TELLY !!!!
What's on - Granada TV 1979
---

For more information on Steve Murray and Design 9 in 1984 !!
---
BACKGROUND
Fast Cars were formed in 1978 by myself and brother Steven. We had been in a band together at Moorside High School in Swinton, Manchester, (1974-76) but Steve was interested in forming a punk band the rest of us were more into rock, Deep Purple, Led Zep, Black Sabbath, Bowie Etc. so he went off, put an add in a music shop, and formed a band called "The Sirens" with Marc Riley, Craig Scanlon and Steve Hanley.

They were not very good at that time (although they later joined The Fall and guitarist Marc 'Lard' Riley is now a Presenter for the BBC on Radio 1 and TV), so me and Steve got our old mates together and formed Fast Cars. Our school days guitarist was Craig Hilton but he was doing something else, so our original line up was; Steve Murray vocals (and main songwriter) Haydn Jones on lead, Me on Bass and Tony Dyson on drums. After about 6 months Haydn left and Craig Hilton re joined us and that is who played on the single "The Kids Just Wanna Dance".
We had 2 songs on "A Manchester Collection" LP, released by Manchester's Object Records (bands from the Manchester Musicians Collective) that we had recorded at Cargo Studios in Rochdale with John Brierley. Our first single "Images of you" should have been released on TJM Records but we fell out with the owner, Tony Davidson so it was never released. We also did 2 tracks for Identity Parade but they were removed before the final pressing.
We eventually signed to Streets Ahead Records, based in Altrincham, Cheshire, and released the now very collectable "The Kids Just Wanna Dance" and "You're So Funny" which was recorded at Smile Studios, in Chorlton, Manchester, produced by us and the owner Steve Foley, during 22/23 August, 1979.
We recorded a follow up single for Streets Ahead, "Images of you" (SA 4) although it was never released a few test pressings are in circulation.
We played up and down England between 1978 and 1980 and had a good following. We supported The Jam, The Buzzcocks, XTC, The Rezillos, Dillinger, The Chords, Bram Tchaikovsky and played with bands including The Ruts, Joy Division, The Stiffs, The Extras, The Drones, Frantic Elevators, The Freshies, The Smirks, Ed Banger, John Cooper-Clarke,The Out, IQ Zero, Not Sensibles, Salford Jets, Two Tone Pinks, Sister Ray, and others, we played at the Marquee in London and various Universities, Colleges and Clubs.
We were nearly signed to Polydor, (we actually made demos in their studios in London) and for a short time we were looked after by Dennis Munday who was A&R man to The Jam, but it never happened, we eventually called it a day in January 1981......... but due to popular demand we reformed officially in 2001 and are currently giging and recording, and enjoying ourselves !!!
---
DISCOGRAPHY -

---
---