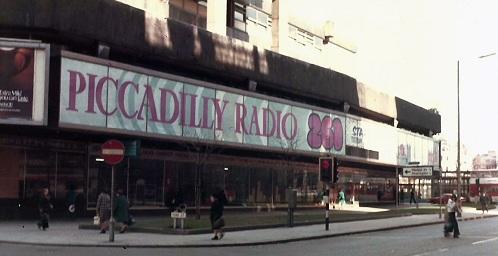 Below is a recording taken from Mark Radcliffe's 'Transmission' show sometime in 1980. The song being played is 'Tameside Girls.' Mark can be heard at the end saying some nice comments about us.
Below is a photo of Mark Radcliffe and his producer Stuart James during the 1980's, included is a letter from Stuart asking for the tape of Tameside Girls so it could be played on the show.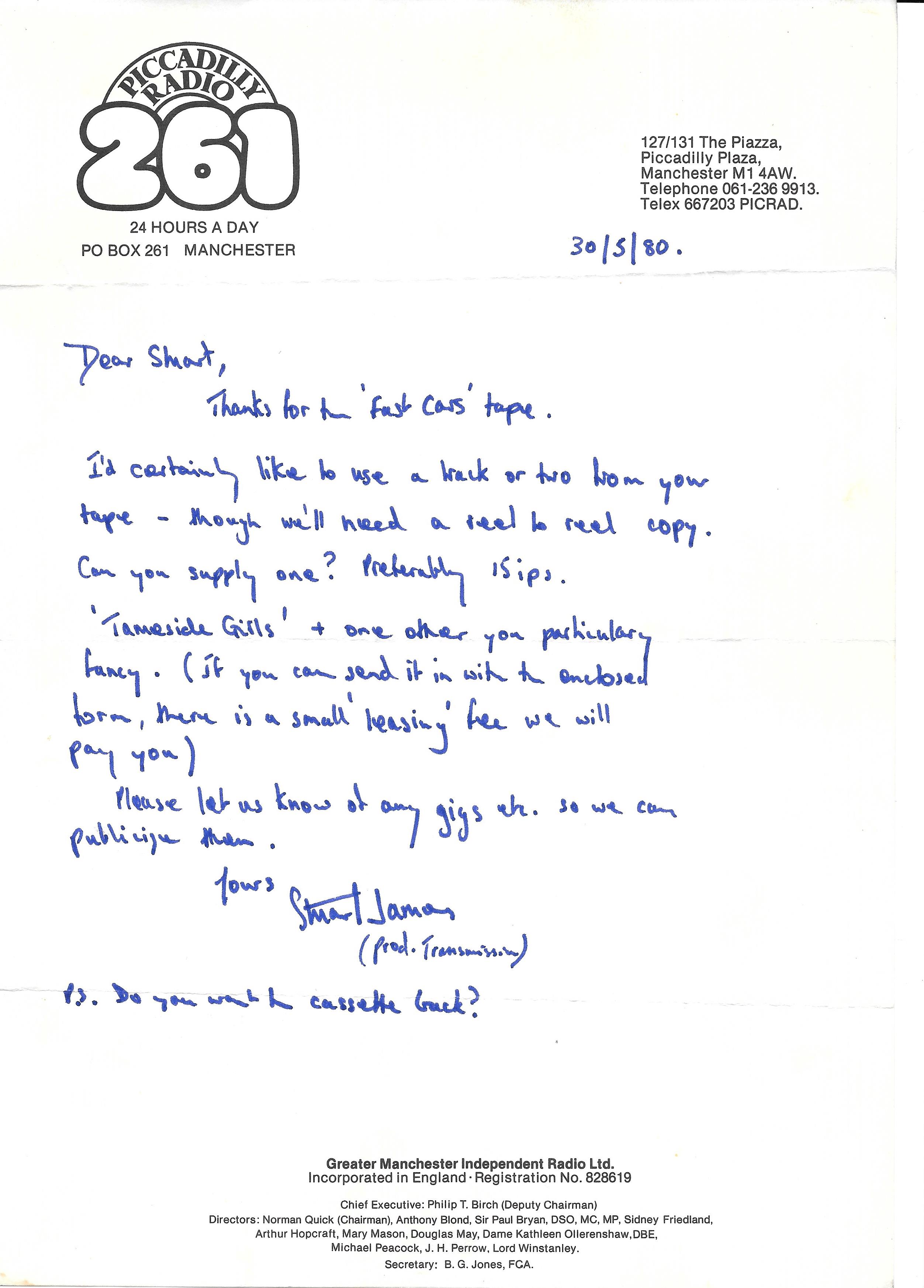 Below is another DJ from Piccadilly that also played our music, Pete Baker and another nice letter.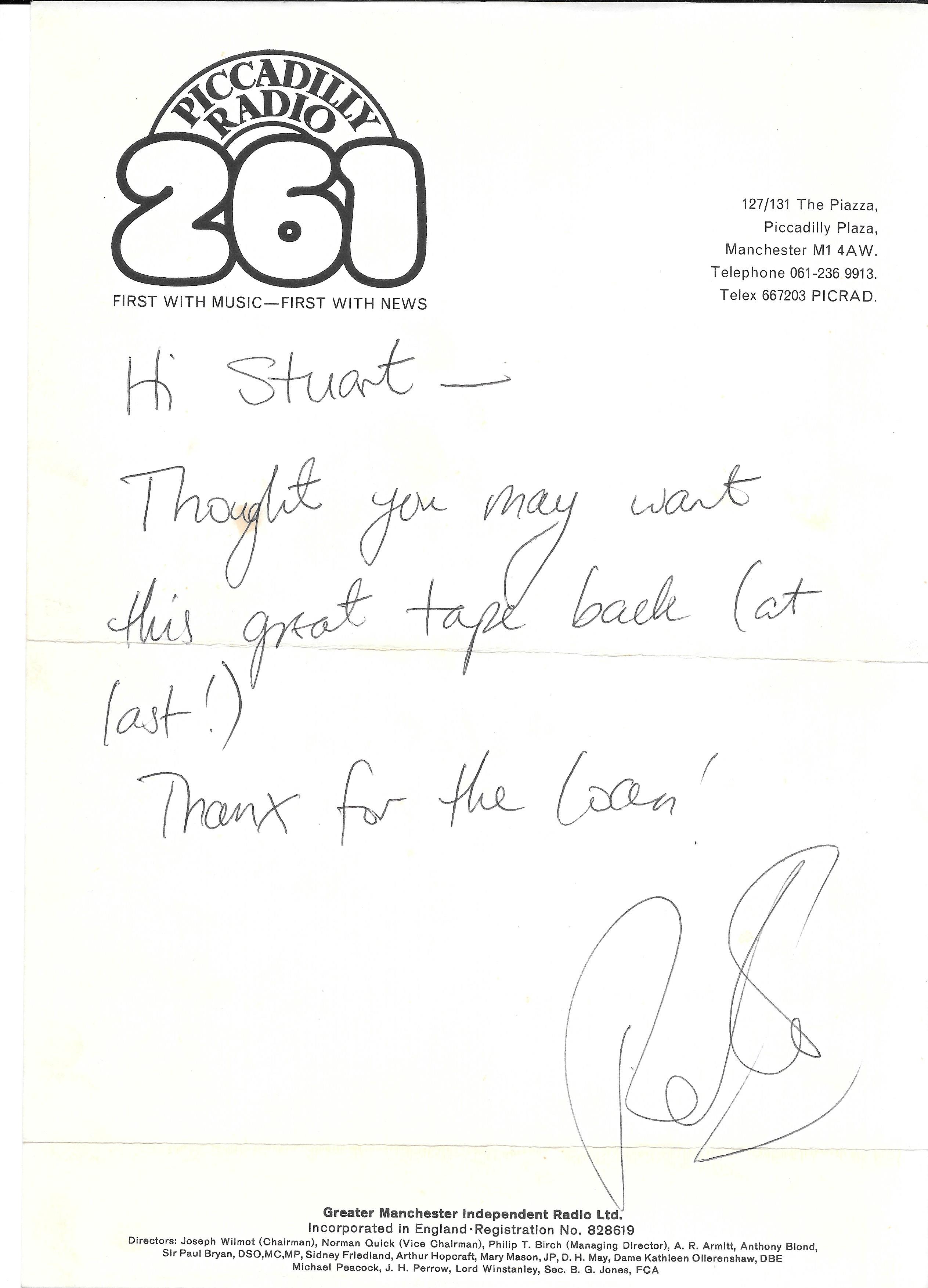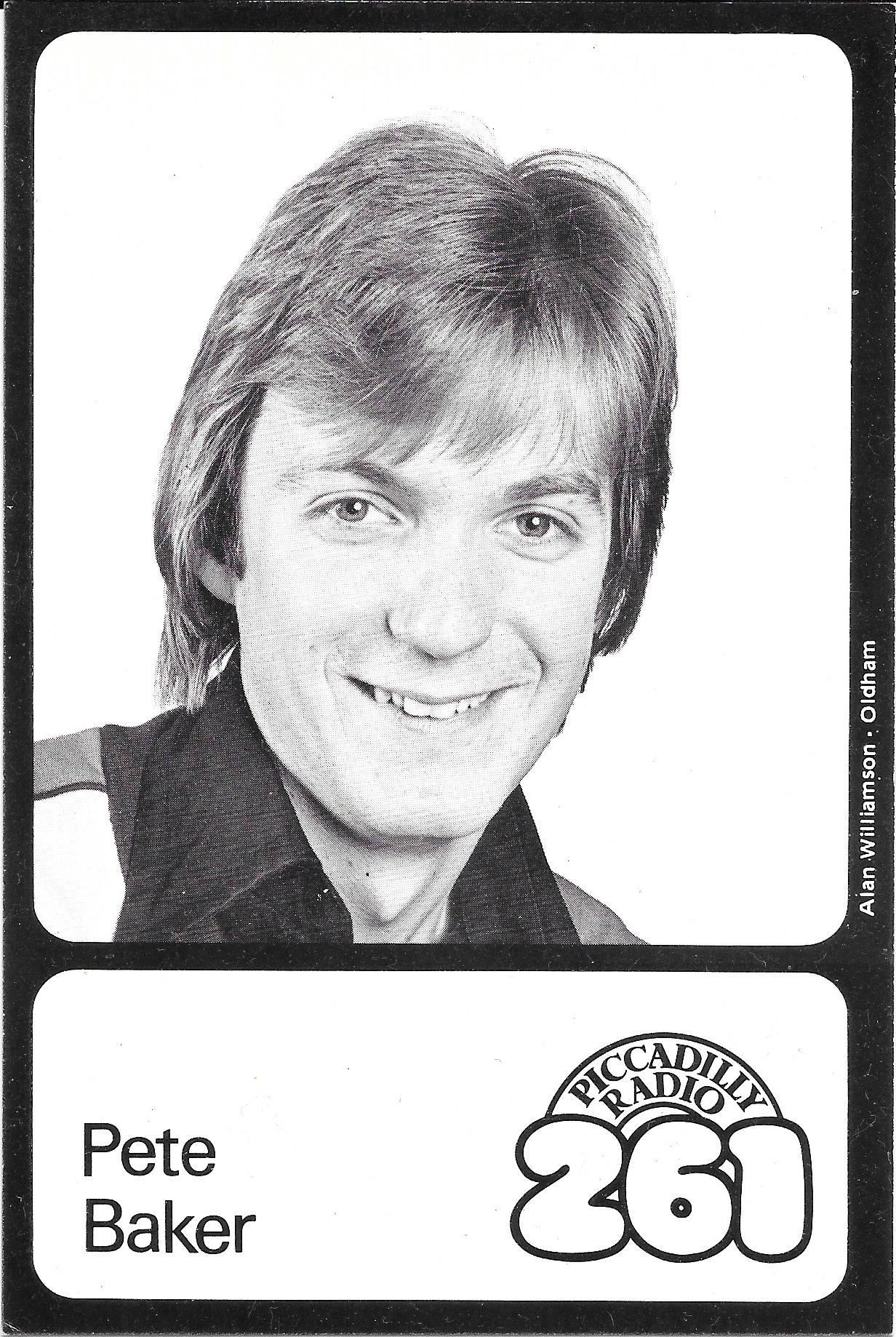 Old photocopy of a blank agreement for permission for airplay.