Design 9 featuring Steve Murray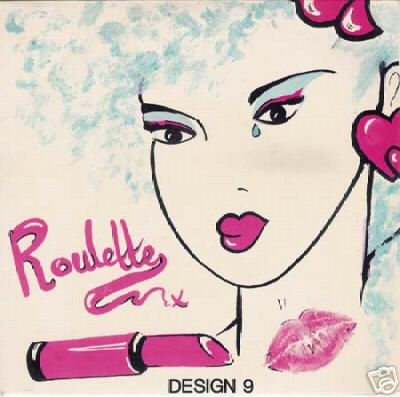 This rare single had only 1000 pressed, it is Great 80's pop featuring: ex Two Tone Pinks vocalist Haydn Rydings on lead vocals ex Fast Cars vocalist Steve Murray on guitar and backing vocals ex Magazine & Swing Out Sister Martin Jackson (Billy Whizz)on drums. Both songs written by Rydings & Murray Recorded and produced at Peninne studios in Oldham Lancs. Released summer of 1984.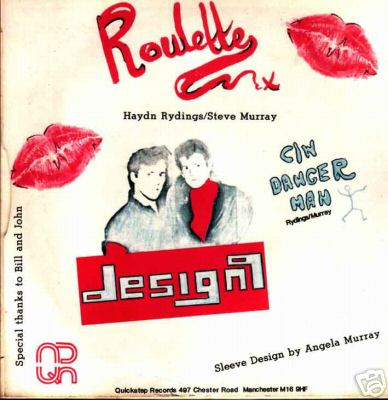 Steve and Haydn met each other when Fast Cars were rehearsing at the same practise studios in Hilton Street, Salford along with other bands including Joy Division. When Fast Cars and The Two Tone Pinks split, Steve joined most of the remaining "Pinks" to form a band called "The Thorns" following that Steve & Haydn formed "Design 9" releasing the above single in 1984.
The single can be found for sale occasionally on ebay.
Other musicians involved with Design 9 include Andy Connell (A Certain Ratio, Swing Out Sister), Charlie Griffiths (The Mighty Wah !, Black)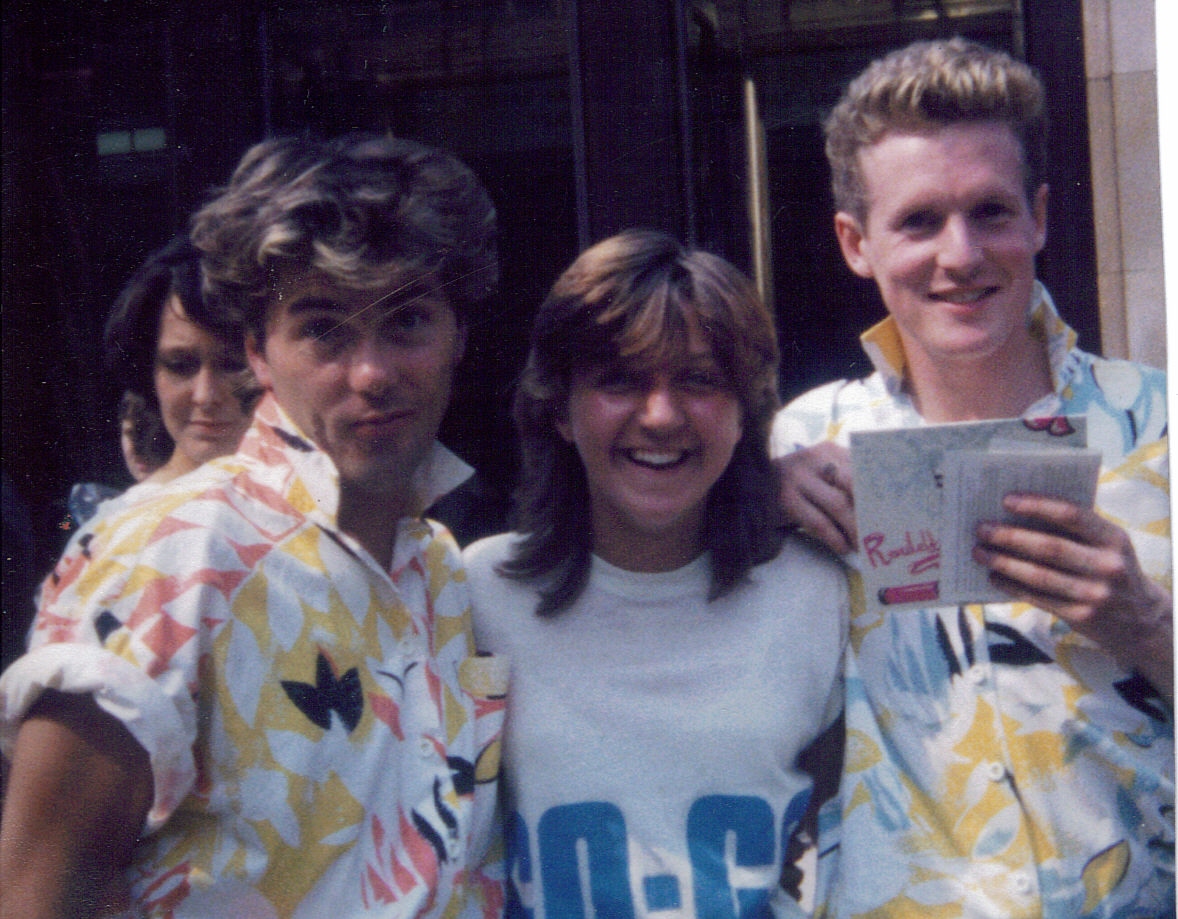 Haydn and Steve with a fan !!