Following an offer in February 2001 from Detour Records that if we had enough original demos they would put out an album, this was now make or break for the band.
We had not been in a studio together since 1980 but as we didnt have most of the tapes from those days, we took a chance to see what it would sound like.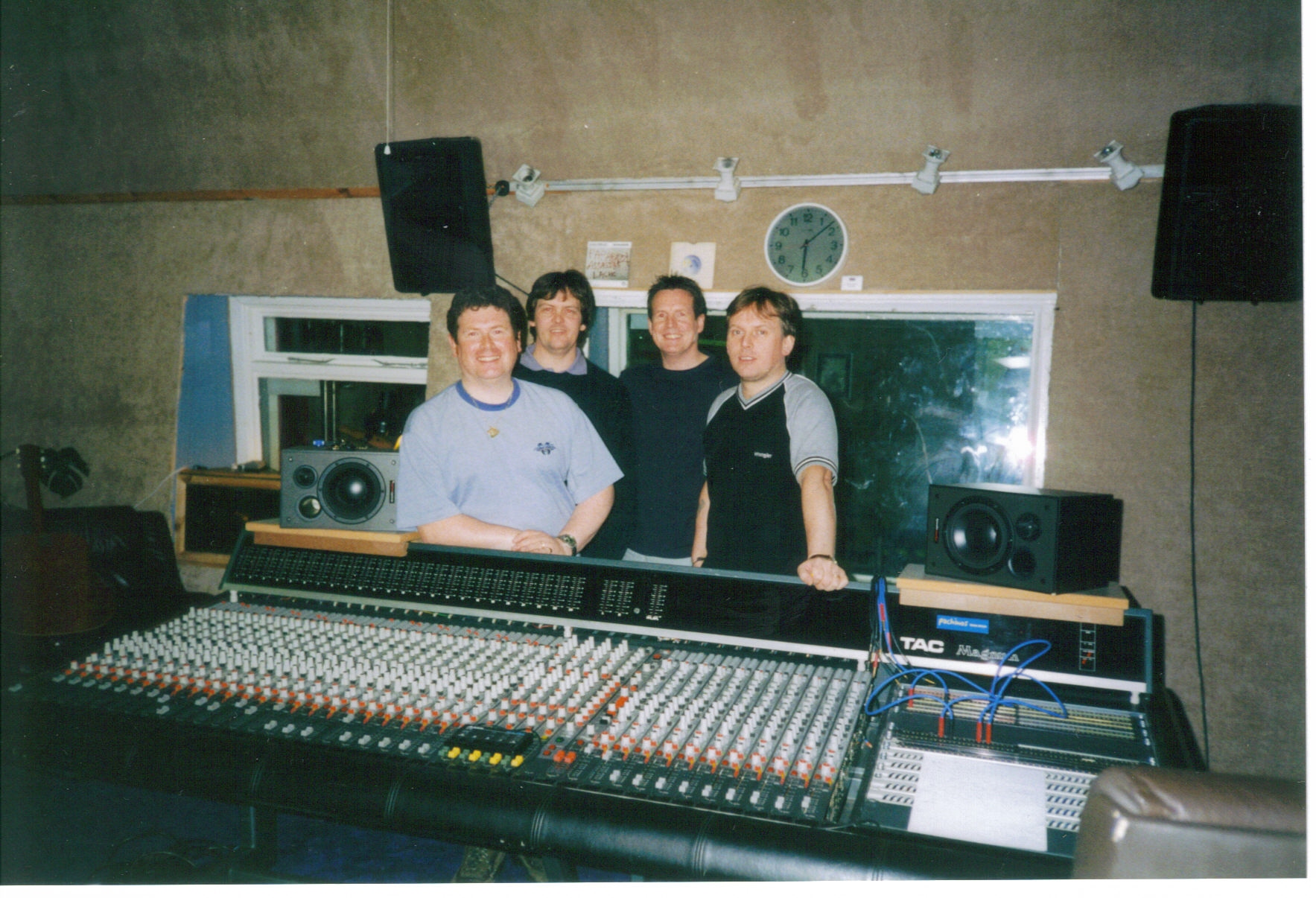 We had the 2 tracks from a Manchester Collection but decided not to use them, The single, (so the 2 tracks were used from that) we also had a reel tape from Cargo Studios that contained; Tameside Girls, Modern Day Romance, & Why) so they were used, it also contained What can I do but we decided to re-record that track.
We had played a few gigs in the last 10 years so we decided to record the songs we had been playing. To try and get the best possible 70's Fast Cars sound we recorded in the same way as before, playing as a live band adding Lead Guitar and Vocals later.
We also used the same guitars as before, Craig using Gordon Smith No. 36 that he borrowed from Chris Smith, Craig had used this guitar many times in the past and Stuart used his Gordon Smith Bass.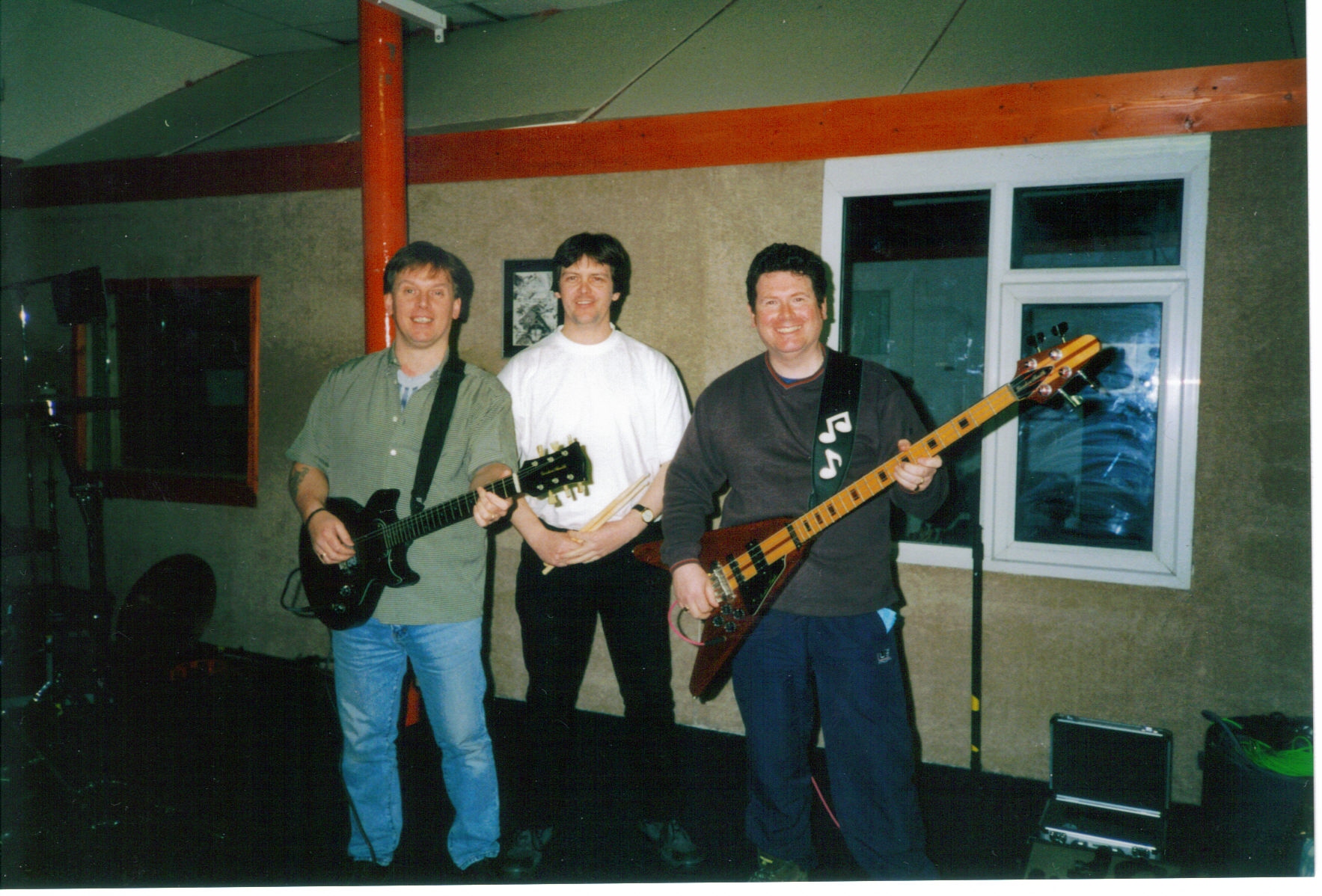 We entered Ionian Studio in Bolton on 5th and 8th March 2001, and recorded the following songs;
Images of you, What can I do, Everyday I make another mistake, Bombed our school, Things you do, I'm alright, Please please please, I won't be coming home, looking for something, and Marching as to war.
This was the set we had played live a few times, we added Suffragette City as we once had a review that said we started with "a near perfect version" and we had an old cassette from the Polydor session (in very poor condition) the only salvageable song being This Old Heart (which was not included on the vinyl version of the finished product).
The mixing was rushed on the 15th March, we were not happy with all the songs, a few mistakes here and there but it did sound as we did back in the 70's which was amazing after all the time we had been apart.
We decided to call the album "Coming ... ready or not!" as it took such a long time getting there, Detour were happy, and so are many people around the world as the album has now become a collectors piece and we continued playing with gigs around the world!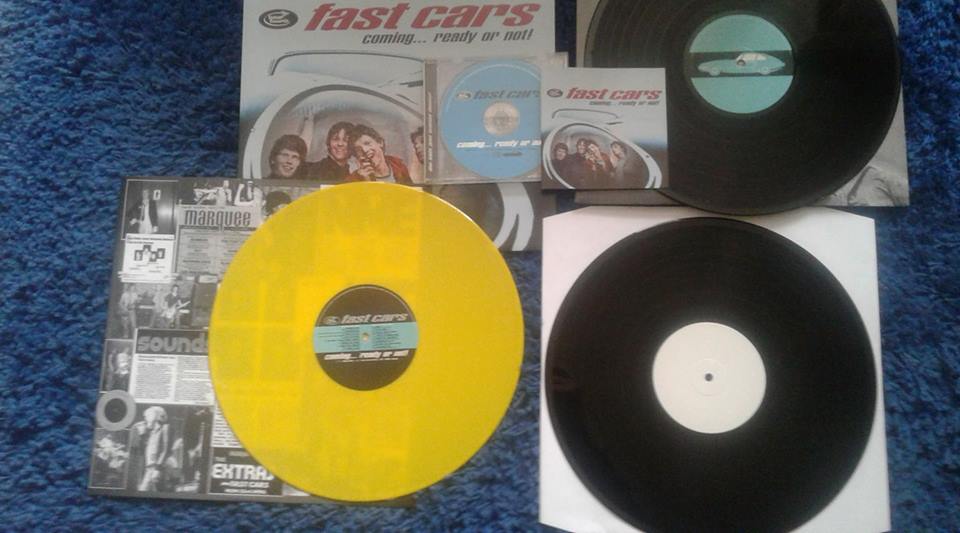 Having also been to Tokyo, Japan in 2001 we promised to go back in the studio to record some singles for 1977 Records who had paid for our visit.
On 4th October 2001, we returned to Ionian and recorded 'Turn on the radio' (Steve's new song), and 'Way of the world' (originally recorded at Phonogram) and mixed 'Marching as to War' from a live recording taken in Tokyo to be released on the 1977 label.