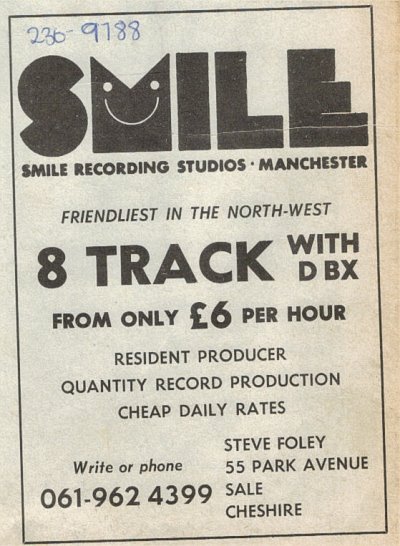 Fast Cars first ever demos were recorded at Smile Studio in Sale, which was in the basement of the owner, Steve Foley's, house at the time. To get there it took us several buses as we didn't have any transport at the time! The date was 13th March 1978 having only formed on 18th February but Steve had already been writing songs whilst in The Sirens and wanted to hear them recorded.
Unfortunately we don't have a copy of these recordings but we think the songs were; Images of you, Please please please, and Modern day romance.
When Steve Foley heard Modern Day Romance he said it was a future hit!!
---
We didn't return again to Sale but Smile had become bigger and now had it's own premises in an old warehouse on Upper Chorlton Road, Chorlton Manchester.
This was now 22nd of August 1979, and we had signed to Streets Ahead Records of Altrincham and they paid for our recordings.
'The kids just wanna dance' was the A side, a newly written song about our time playing at The Butchers Arms Pub in our home town of Pendlebury.
The B side was going to be 'Who Loves Jimmy Anderton' but we thought that may be another A side later, so we recorded what Steve describes as a throw away song 'You're so funny' that we had been playing in our set for along time.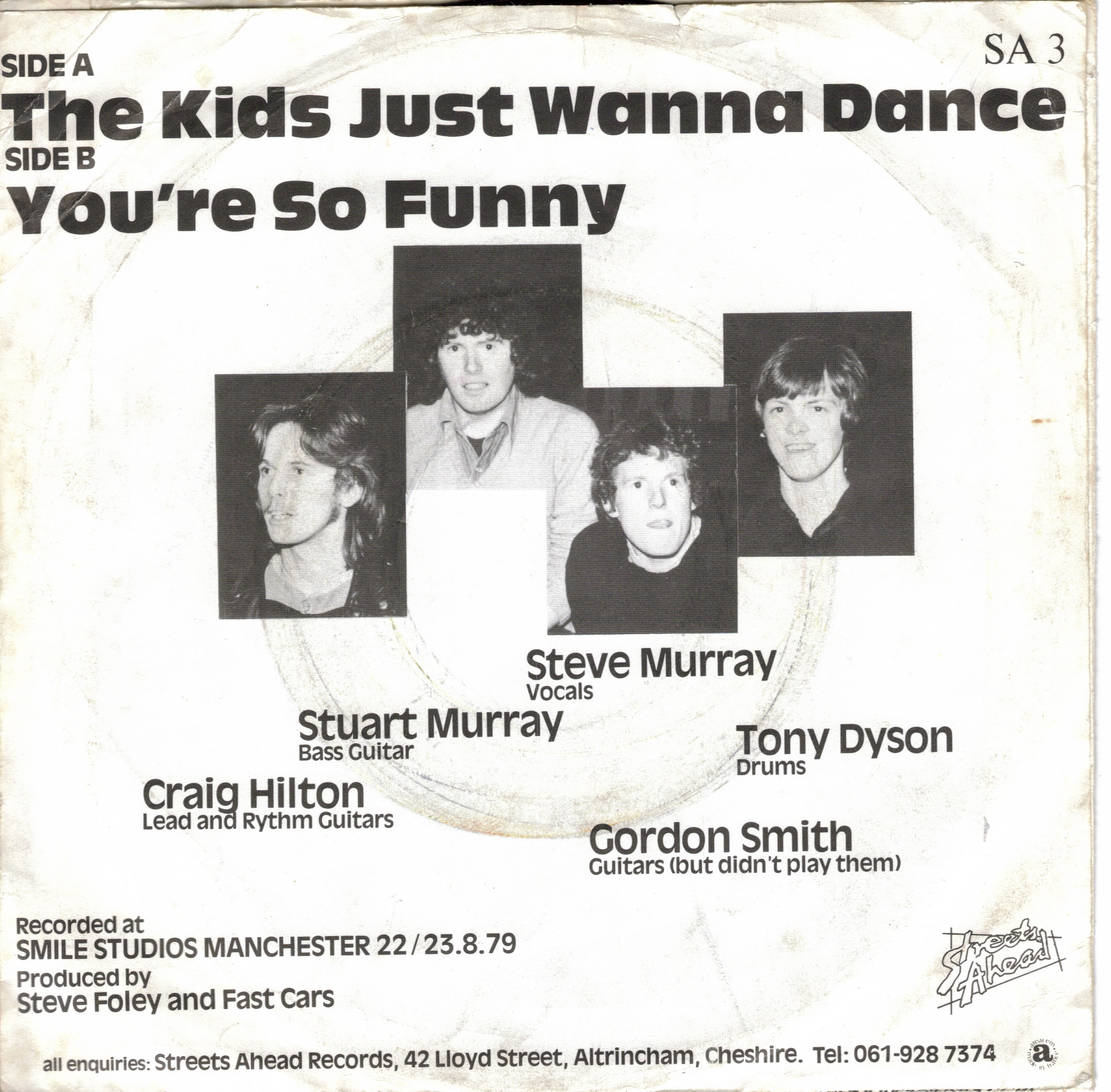 ---
Here is a photo of Stuart Murray and Steve Murray with Steve Foley taken in 2016, unfortunately Steve Foley passed away sometime after.