Our first get together in 10 years (1st March 1990) saw us play the last ever gig at The Duke of Wellington, Pendlebury, which closed down the following month and is now a Church.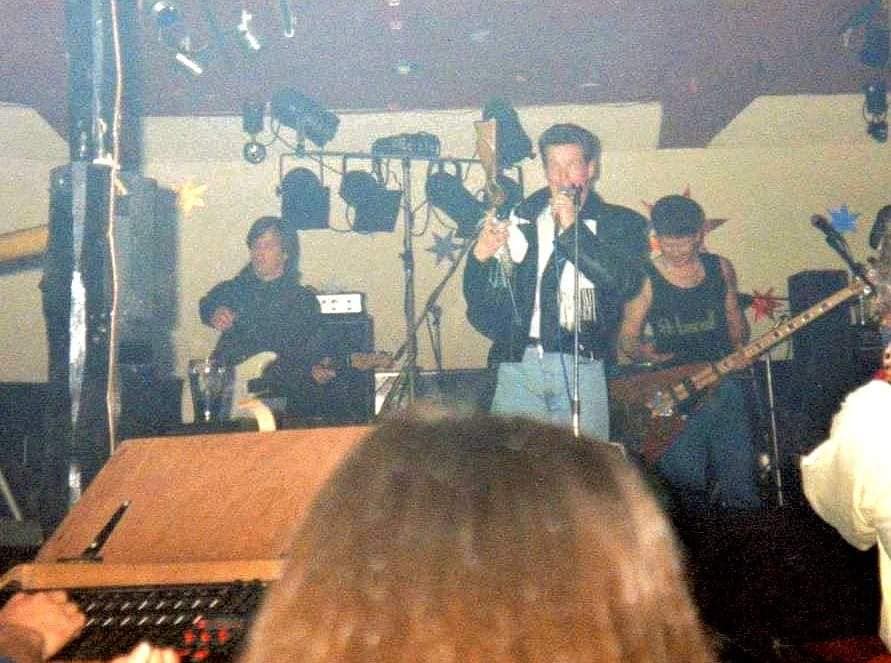 A view from the sound desk
Marching as to war hence the gun!!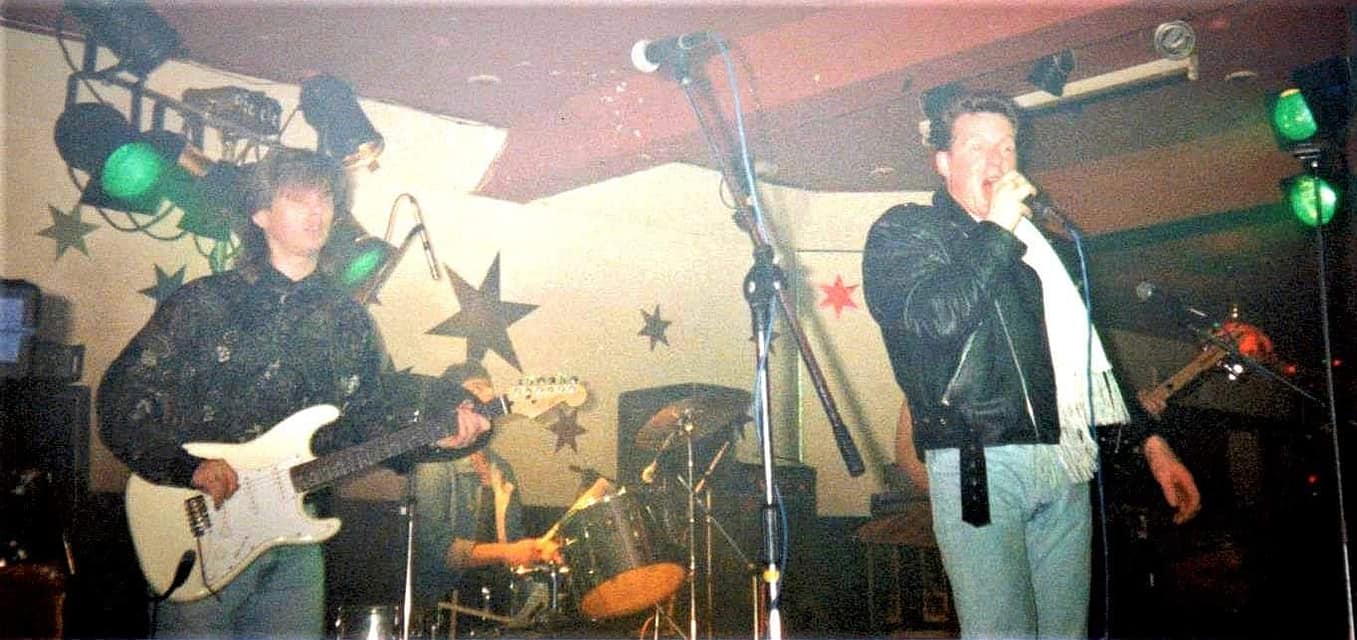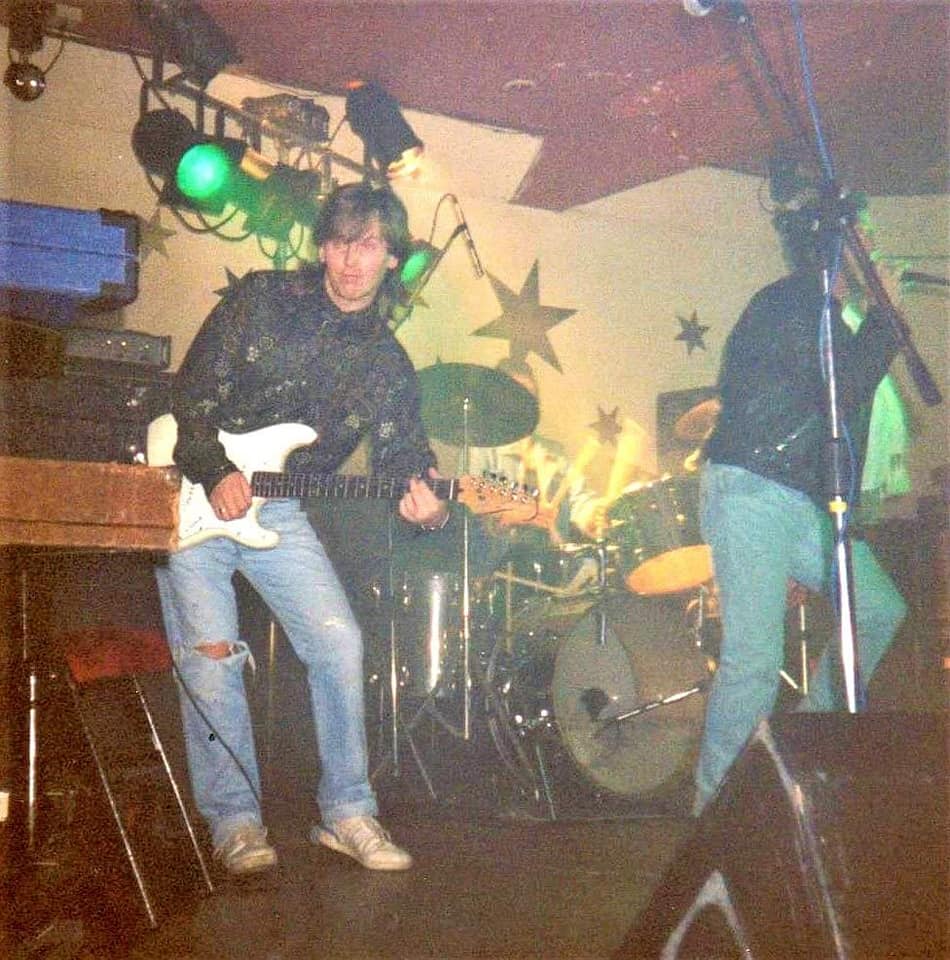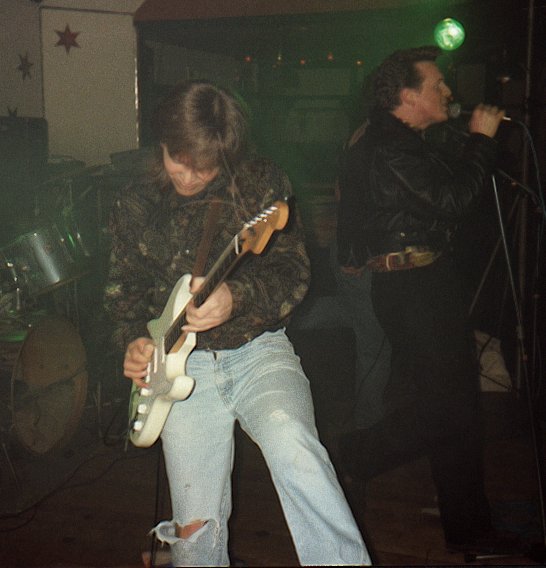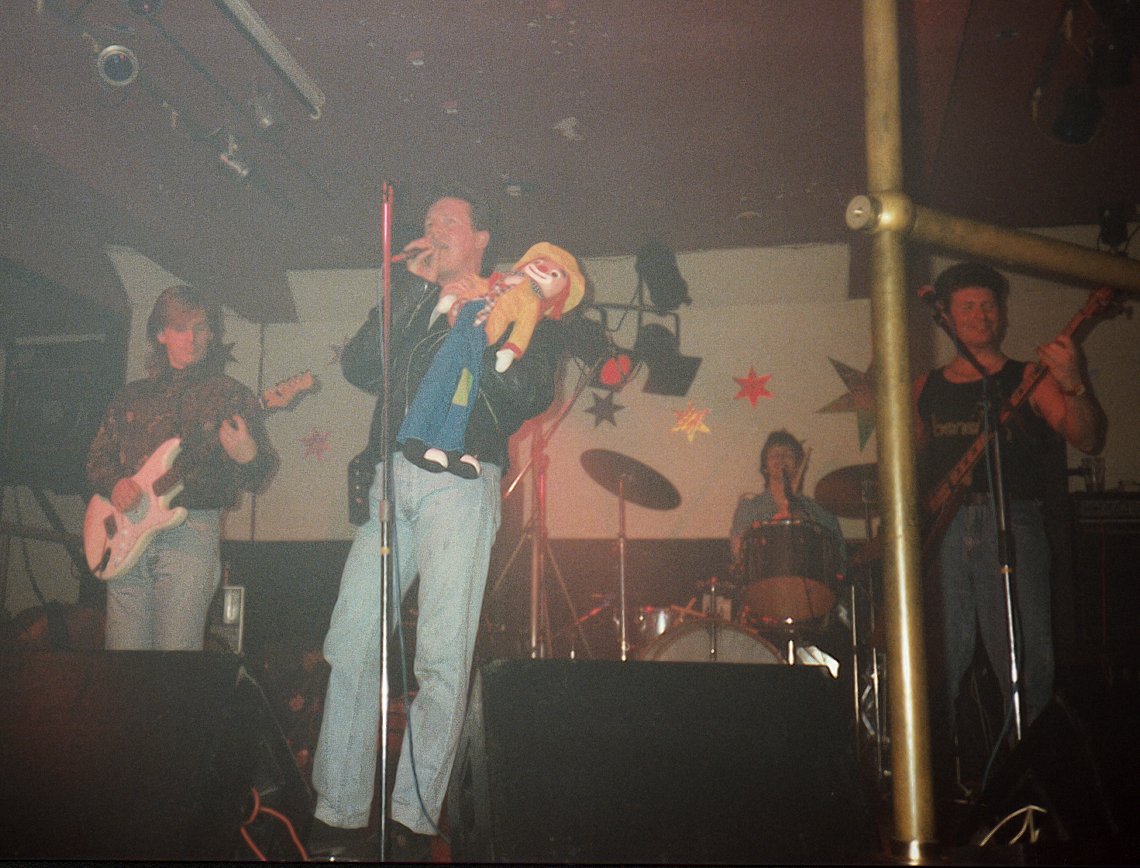 "You're so funny!"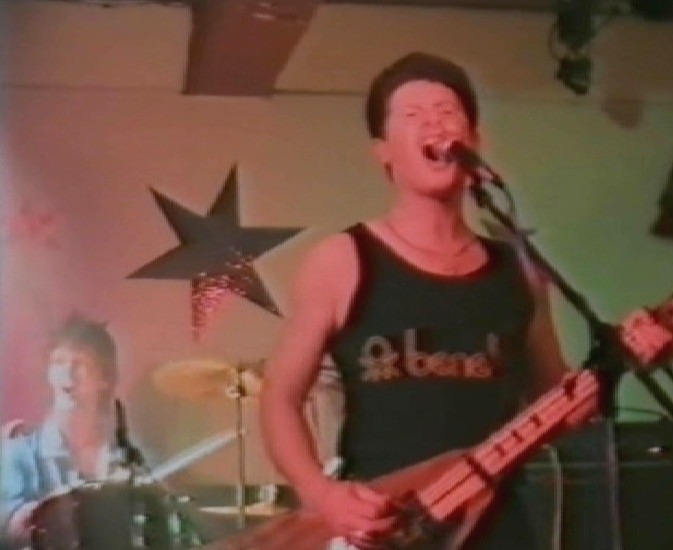 Bass and Drums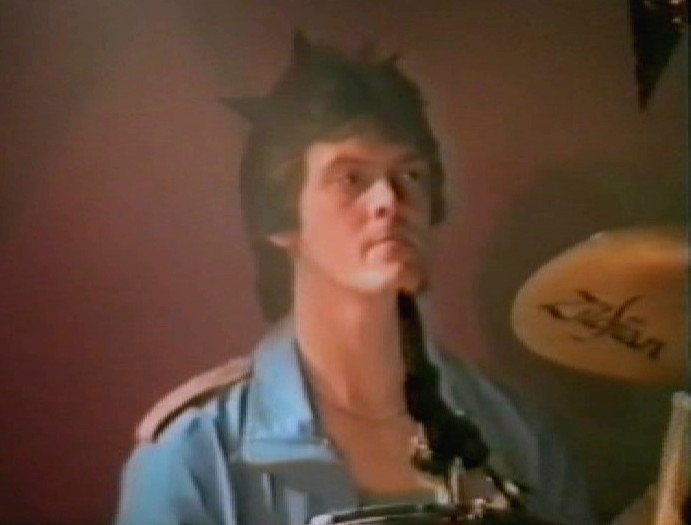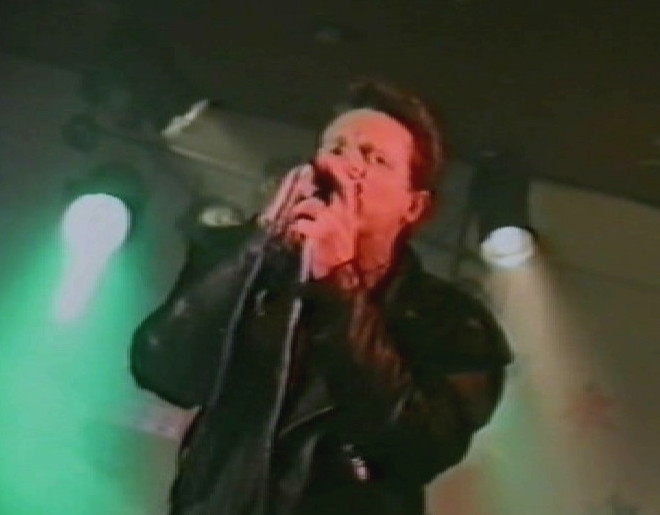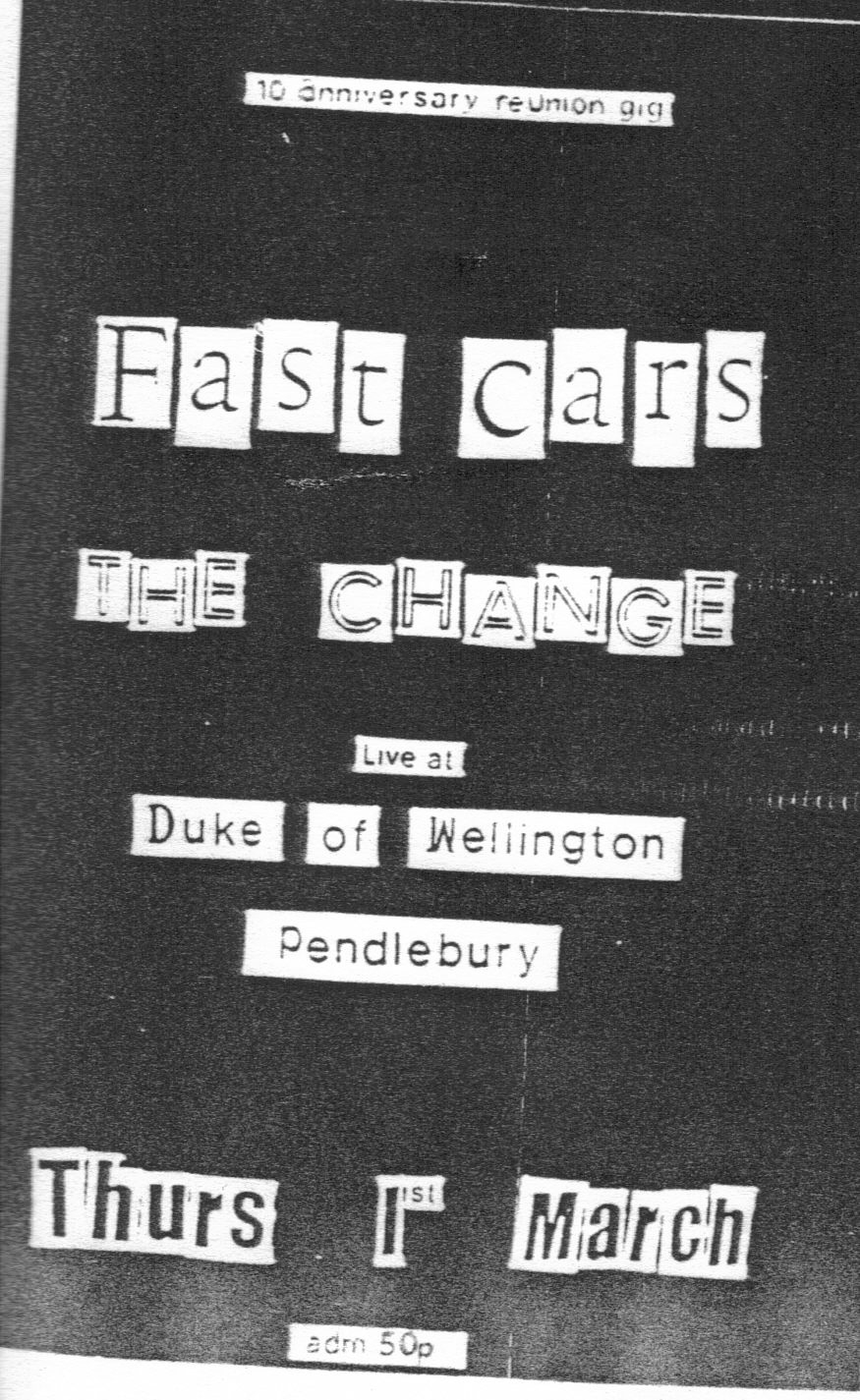 Poster for the event
Here is the full show on video