BUY OUR ALBUM NOW !!!!
We have a 16 track vinyl and 17 track CD (bonus track) available from Detour Records UK. Click on the link to Detour below, and join the other 4,000 proud owners of classic powerpop !!!!
FAST CARS ARE AT THEIR BEST LIVE !!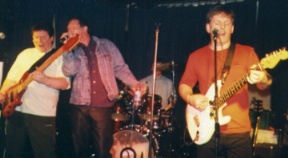 GLAD TO BE BACK!!!
"Here we are today !!"